Review by Shadowdoom9 (Andi) for Mastodon - Crack the Skye (2009)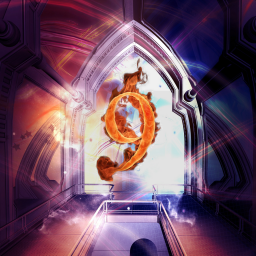 Shadowdoom9 (Andi)
/
September 17, 2023
/
0
Once again, I'm surprised by how much interest I'm losing in the more popular progressive metal bands like Mastodon. It's just... I don't know, they just seem a bit overpraised with their huge expanding fanbase. But they do have these constant surprises that keep them unique and unpredictable. This progressive quartet from Atlanta, Georgia, has made sure none of their albums or songs are the same as one another. For this album, the band has firmly placed themselves in the atmospheric progressive realm they've always transcended through, discarding their earlier Crowbar-esque sludge roots. Checking this album out again after missing out on it for almost a couple years made me realized that while many songs are still awesome, only a couple of them I would rate lower.
As I've said, the band switched from a progressive sludge band to an atmospheric progressive metal/rock one in this release. Actually, maybe the "rock" part is too much of a face-slap, because it is mostly metal. For some reason, guitarist Brent Hinds once said Mastodon was more of an art rock band than metal, which is a band self-description as wrong as Lemmy insisting on deeming his band Motorhead just rock and roll. Anyway, sure there are some soft progressive rock moments in this Mastodon, but they still have a lot of heaviness. The f***ing big riffing of Hinds and Bill Kelliher, the talented drumming of Brann Dailor, and the distorted bass of Troy Sanders proves it all...
Vocals are performed by all members except Kelliher, albeit not altogether, with opener "Oblivion" being the only track with all 3 vocalists singing. The song shows ambitious elevation in emotion. Next track "Divinations" is a straight hard-hitter, as opposed to the rest of the album's atmospheric side. Great metal bliss in those riffs, though a bit uneasy at times. The amazing "Quintessence" has slower, less direct guitar that allows you to relax and explore further. Then when the heaviness comes, it's more balanced.
There's lots of progressive imagination in the Opeth-sized epic "The Czar". Throughout those 4 movements and 11 minutes, the band can control their emotional structure to allow a stable climax that can end the track shining greater than the end of their earlier 4-minute track. "Ghost of Karelia" has mighty bass thunder.
The title track has a bit of the sludgy doom of Neurosis, whose recently fired vocalist/guitarist Scott Kelly appears here. The song and the album title tribute to Brann's one-year-younger sister Skye who took her own life at age 14. However, that song I struggle with nowadays. "The Last Baron" is another epic with the structural strength of Opeth, though slightly less focused with some steam lost halfway through. The steam is regained in time for a jazzy yet metal finale to make the song another highlight.
With all that I had to say about this album upon my recent revisit, Crack the Skye is a cohesive journey as Mastodon's progressive side takes the place of most of their earlier sludge. The different moods nicely test out their ambitious style when creating this fine album, though a couple songs should've had more concentration for higher quality. It's more thorough and later rounds of listening like this that has made me find some oddities more quickly. Despite that, I've regained a bit of interest in Mastodon. It just goes to show that greater different listens make you find a few things hard to enjoy, while everything else deserves great praise....
Favorites: "Oblivion", "Quintessence", "The Czar", "The Last Baron"