Review by MartinDavey87 for Rammstein - Made in Germany (1995 - 2011) (2011)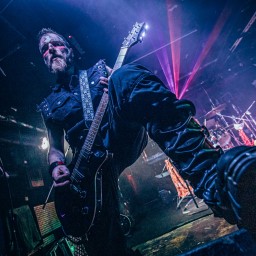 MartinDavey87
/
January 11, 2019
/
0
'Made in Germany' is a compilation by German industrial metal giants, Rammstein. Released in 2011 (the clue's in the title), it features sixteen of the bands biggest and most powerful tracks, and is a well-rounded retrospective for the sextet at that point in their career. However, as is always the case with these types of collections, the quality of the track list is subjective, and in my opinion, there's an abundance of missing material!
But that comes down to my own personal tastes, and while there's a few songs I'd have taken out and replaced with others, as a whole, this is a solid album which represents the band well. Full of bombastic and over-the-top hits such as 'Du Hast', 'Sonne', 'Ich Will', 'Pussy', 'Amerika', 'Engel', 'Links 2 3 4', 'Mein Herz Brennt' and album-exclusive track, 'Mein Land', there are so many awesome songs here that 'Made in Germany' still packs one hell of a punch, and will satisfy fans of the group or will make a fantastic entry point for newcomers.
However, while the track listing is fantastic, let's look at some of the cons of this album. There's a few fairly subtle edits that take away from the songs. While there's nothing too severe, one notable exception that irks me is the awesome intro to 'Du Riechst So Gut' being cut in half. Not cool. There's the obvious omissions, which comes down to personal taste again, but where the hell is 'Feuer Frei' or 'Ich Tu Dir Weh'? But the biggest letdown is a bonus disc full of remixes. Sure, these things are normally more of a novelty, but for the most part, none of these remixes are really all that great, barring two; 'Sonne' remixed by Clawfinger is pretty good, and amazingly, a Scooter, rave-inspired mix of 'Pussy' is incredible, and saves that disc from becoming completely pointless.
Never mind all of that though, as the pros easily outweigh the cons, making 'Made in Germany' a fantastic album! While it will no doubt feel dated over time, as most compilations do, it does still hold up well, and the quality of the material on offer is of a high standard. Definitely worth a spin or two!