Review by Saxy S for Parkway Drive - Darker Still (2022)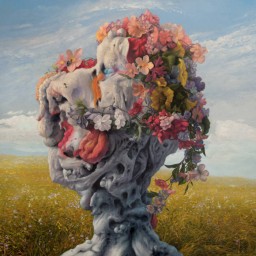 Saxy S
/
September 12, 2022
/
0
Another year, another metalcore band going mainstream, another fanbase ready to defile a band and there legacy.
I never listened to Parkway Drive during their 2007 peak, but when they started incorporating more progressive techniques into their music during the mid 2010s, I was intrigued. Ire was a fascinating release and now we have Darker Still. It has to be the breakdowns that have got the negative blowback here because song structures throughout the record are quite standard on "Soul Bleach", "Glitch" and "Like Napalm", and the breaks are not nearly as frequent as previous albums. Some tracks like "The Greatest Fear" have the foundation of a symphonic metal track, but lacks... y'know, the symphonic elements. I found it unique since Parkway Drive are not looking to become symphonic metal, and so having a song structurally like symphonic metal, while still sounding like Parkway Drive is an interesting idea.
When the band gets the most experimental though is when Darker Still is at its best. Perhaps ironically, the title track does contain some stronger symphonic elements, even though it has less in common with symphonic metal and more of Parkway Drive's more progressive tracks on previous releases. Songs like "Imperial Heretic" and "Land of the Lost" are closer to the standard Parkway Drive sound, but subtle intricacies make it stand out tremendously from Horizons era. But that would not be possible without the final track, "From the Heart of the Darkness", which made me do a double take; not just with who was performing it, but the rest of the album. My initial listen was not the most riveting and Darker Still would not be getting this score if I was basing this on my initial listen. "From the Heart of the Darkness" is certainly Parkway Drive, but has a special element that I can't put my finger on. When I went back, I realized how much bigger and expansive this album was, as well as how much Parkway Drive have grown up since Horizons, even on the back half of the record, which does lead into the albums pacing, which is top heavy and only saved by the final two tracks. During a time when every metalcore band wants to sound like Parkway Drive, the same named band wants to push outside of their comfort zone and succeeded. This was a pleasant surprise in 2022.
Best Songs: Like Napalm, The Greatest Fear, Darker Still, Land of the Lost, From the Heart of the Darkness