Review by Daniel for Chasm, The - Farseeing the Paranormal Abysm (2009)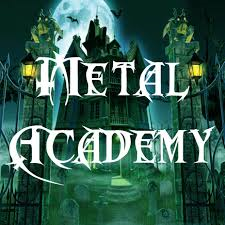 Daniel
/
January 26, 2019
/
0
I was familiar with the first couple of albums from The Chasm through the tape trading scene back in the 1990's with one of my trading partners from Chile keeping me well up to date with everything that was happening in the South American extreme metal scene. Neither appeared to be anything particularly special though even if both were quite enjoyable. It wasn't until I returned to metal in 2009 that I had the opportunity to run through The Chasm's highly celebrated run of albums from 1998-2009 though & I found that "Procession to the Infraworld" was the clear standout. The other four records were a mixed bag for me & you've probably noticed that I've been revisiting all of these releases over the last few months to see if my opinion has changed. If anything I'd suggest that my feelings have declined a bit though with 1998's "Deathcult for Eternity: The Triumph" & 2003's "Conjuration of the Spectral Empire" doing very little for me. I quite like 2004's The Spell of Retribution" but 2009's "Farseeing the Paranormal Abysm" is probably the best of the rest in my opinion.
As with all of The Chasm's classic era releases, "Farseeing the Paranormal Abysm" presents a wide array of subgenres & is subsequently very hard to categorize. I've often pondered over whether this ambiguity of sound might be why the band have managed to achieve such a strong underground following over the years actually. Despite generally being labelled as a death metal band, you'll often find that there's just as much melodeath, thrash metal, black metal, progressive metal & doom metal about their records as there is genuine death metal & "Farseeing the Paranormal Abysm" is no exception. I'm pleased that the melodeath thing has been tapered off on this occasion though as, even though I generally liked "The Spell of Retribution", I can't deny that it put me outside of my comfort zone a little more than I would have liked.
With their seventh album we find The Chasm at their most creative & ambitious from a song structure point of view with several really lengthy pieces & a strong instrumental component. The band are known for chucking ten thousand riffs into every song & that's never been more the case you'll find here. If you're a riff-master then you certainly won't be disappointed but there's also a more progressive approach being taken on this record with a significant rise in the complexity of the riff structures. In fact, I'm often drawn to reference the technical thrash metal of Vektor. The Chasm have also made the open-string arpeggiated black metal style a consistent part of their arsenal & they pull it off with ease here along with the occasional dipping of toes into doomier territories (particularly on lengthy closer "The Mission / Arrival to Hopeless Shores (Calling the Paranormal Abysm)").
This is all sounds very good on paper so why haven't I scored "Farseeing the Paranormal Abysm" higher? Well, for all their creative ambition, The Chasm have never been a band that was completely in control of their instruments. They lack subtlety & finesse & that can be clearly seen in the short progressive metal piece "Farseeing..." with the heavy-handed lead work leaving me fighting back cringes. I sometimes wonder weather this lack of polish is a part of The Chasm's underground appeal though actually. It probably makes them sound a little more underground even though their package isn't all that extreme for death metal. The production jobs usually sound pretty underground too which has further accentuated their street credibility. Personally I don't pay any attention to any of that. I call 'em like I see 'em & "Farseeing The Paranormal Abysm" is a pretty entertaining listen that doesn't quite manage to excite me consistently enough to compete with the premier death metal bands.
For fans of Cenotaph, Shub Niggurath & Blood Incantation.