Review by MartinDavey87 for Death - Human (1991)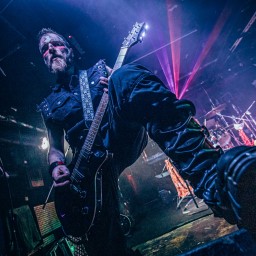 MartinDavey87
/
May 24, 2022
/
0
Okay this isn't going to make me any friends... but this is my review and I can only share my honest opinion...
Yuck. What is this?
I was heavily into thrash metal in my early teens, and while I don't sway very often towards the heavier and more aggressive side of metal these days, I still like many of the artists that I'm already a fan of. So here I am many, many years later, and it's time to get stuck in with one of the main metal subgenres that has always eluded me; death metal. And what better place to start than one of the most revered and beloved bands of the genre? Death.
But this? Nope! Not into it! I mean, the playing is incredibly intense and these guys are all incredibly proficient at their instruments, with pinpoint precision and accuracy, and there are a couple of decent riffs. But most of it is just way too fast and lacks any kind of melody. Ditto for the vocals. Angry, growly stuff, which is fine if you're into that, but for me, I need some kind of melodic vocal line that I can sing along to!
Aw well. I tried, and I know I'll get flayed alive for this review (metal fans can be so annoyingly passionate sometimes, it's just a review, come on guys, chill!), but there we have it. I gave Death's 'Human' multiple listens, and it's just not growing on me. What can I say? I'm only human.