Review by Sonny for Death - Leprosy (1988)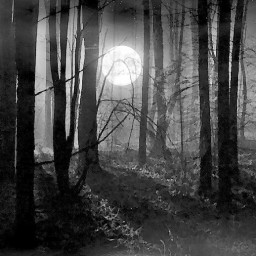 Sonny
/
December 14, 2018
/
0
I think the most interesting thing about Death and Chuck Schuldiner is their/his absolute refusal to sit on his laurels and keep rehashing the same tropes over and over, but rather to continuously drive his band's development forwards. I must confess to being in the minority who prefer Death's earlier, more brutal and straightforward death metal material to their later more progressive leanings, but that doesn't mean I can't appreciate Chuck's compulsive need to improve and expand his music and the enormous impact and influence that had on what was still essentially a fledgeling genre.
As was common on all Death albums, there were wholesale lineup changes between Scream Bloody Gore and Leprosy. Chris Reifert had vacated the drum stool to form Autopsy and was replaced by Massacre skinsman Bill Andrews whilst fellow Massacre member, guitarist Rick Rozz, who had played with Chuck when Death were called Mantas, also joined up. Lineup changes aren't the only difference between the two albums - gone are any remnants of the thrash riffs that still remained on SBG, Leprosy being most definitely founded on death metal riffs. Lyrically there is a shift in focus from the violence and gore of the debut to an existential and philosophical examination of death - the futility of death in war (Left to Die), the effects of death on the living (Open Casket), the (still) thorny question of assisted dying (Pull the Plug) and, most poignantly considering Chuck's ultimate fate, the debilitating physical and mental effects of disease (Leprosy).
One of the main discussions of Leprosy centre around the drum sound and the technical deficiencies of skinsman Bill Andrews. Now, as far as the former goes, that pronounced, oh-so eighties snare sound is a minor annoyance and is a negative for me, albeit possibly not to the extent it is for some other commentators. I have also seen Andrews lambasted for technical ineptitude, but I for one am definitely in no position to comment in that respect. He seems functional enough to me and although it seems apparent he would probably struggle with any high velocity blastbeats, his actual performance isn't such a huge problem to my non-musician's ears as it seems to be for other, more knowledgeable, reviewers. As far as rhythmic functionality goes, Chuck's basslines do what is required and no more, quite often just following what the guitars are doing. The addition of Rick Rozz as second guitarist is a big plus for Leprosy over Scream Bloody Gore. I think if Rozz was on the UK's quiz show Mastermind his specialist subject would be "the guitar solos of Kerry King" as his soloing style seems very much in the style of the Slayer axeman. I must add the caveat that, although he does mimic Kerry King's style, he seems technically and creatively better as his solos retain the aggressive urgency of King, but are also more expansive and more adeptly executed - the solo in the middle of Open Casket for example begins in classic King style, but then develops well beyond those confines and ends up as a real killer.
Leprosy still contains a huge amount of aggression and sheer adrenaline-rush riffing, but it is also a tighter and occasionaly more melodic album. The songwriting, whilst still being far from progressive in nature as on Death's later work, has a bit more variety and complexity than the debut and does serve as an indicator of Chuck's ambition amd musical trajectory. Despite these differences between Death's first two albums I think I enjoy them both equally, but probably for different reasons - the sheer exuberance and irreverence of the debut and the more highly polished and greater ambition of the follow-up both deserve high praise. On a historical note, Leprosy was apparently the first death metal album recorded at the legendary Morrisounds studio where so many death metal classics were birthed.