Review by Shadowdoom9 (Andi) for Death - The Sound of Perseverance (1998)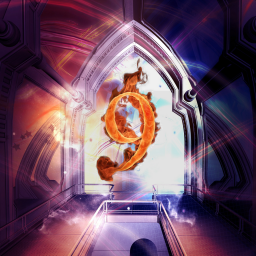 Shadowdoom9 (Andi)
/
December 14, 2018
/
0
A band's swansong album is not the easiest to grasp when you're thinking about which direction they would have gone. Chuck Schuldiner had the idea of going progressive in both his main band Death and the side project he would've focused on, Control Denied. As a result, Death's last album was the most progressive that band has been, and the sole release from Control Denied was Schuldiner's only attempt at a full-on progressive metal album. Tragically, a brain tumor would end his life and both projects. RIP...
A good amount of Death's fanbase were appalled about the band going more progressive than before, condemning it as a talentless dump of heavy flaws. I'm certainly not part of that fanbase, but I know that this band continued their impressive evolution of technical writing as a helping force of progressive death metal, despite having already reached their memorable height in Symbolic. The Sound of Perseverance is where they really persevered at making their most ambitious work yet, aware of how divisive of a reaction they would cause. As a progressive metal fan myself, it's great hearing those twists and turns. There's no denying what Schuldiner achieved in Death's finale.
"Scavenger of Human Sorrow" is the right place to start with temporary drummer Richard Christy peaking at every minute from the beginning onwards with his massive drum skills. I say temporary because he only appeared in this album along with the rest of the lineup besides Schuldiner. The other two members are Scott Clendenin, who plays cold deep bass, thick to the core and as different as possible from the riffing, with thoughtful effort on his performance; and Shannon Hamm, playing great guitar rhythm, essential for a tight contrast with Schuldiner's leads. "Bite the Pain" is the heaviest song here. The verse riff chugs through alongside catchy yet disjointed vocals, along with the most sections I've heard in a single chorus (4). "Spirit Crusher" is a notable highlight with riffing mixing brutality and melody, the latter appearing more in the chorus.
My favorite here is "Story to Tell", in perfect inspired flow, especially in the powerful guitar tone. Bite that pain, complainers! Another one of the best is "Flesh and the Power it Holds", a legendary 8-minute epic filled with mesmerizing instrumentation, unforgettable soloing and brilliant lyrics. The soft electric interlude "Voice of the Soul" is also neat.
Also special is "To Forgive is to Suffer" with some of the most brilliant technical drumming. More riffing comes in "A Moment of Clarity" for catchy intricacy. If there's one thing that sets me off, it's their cover of "Painkiller" by Judas Priest. We all know Judas Priest and Angra are better at performing that song, but Schuldiner's attempt at playing at Priest's live tuning of E-flat and singing as high and clean as Rob Halford is something to laugh at. Nonetheless, the rest of the band performed it greatly.
Yeah, the vocals here have received the most criticism out of this album, sounding more whiny than growling in a few of the more melodic songs especially that Priest cover. They do sound unfitting, but the rest of the time, they're enjoyable. Remember, some of the people complaining are fans of Death's earlier 80s death metal era. Vocal speed-bumps aside, the songs are all chilling in the riffing and insane drumming. A killer way to go out in a bang before the band is put to sleep, and so is Schuldiner eternally. He knew an encore was called for after a break following Symbolic. Whether you enjoy brutal death metal era or this progressive era, this is for you to witness the final Death.....
Favorites: "Scavenger of Human Sorrow", "Spirit Crusher", "Story to Tell", "Flesh and the Power it Holds", "To Forgive is to Suffer"