Review by Daniel for Alcest - Kodama (2016)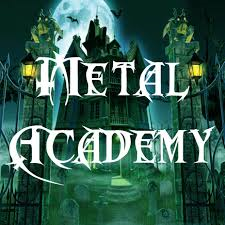 Daniel
/
January 31, 2019
/
0
I've had an up & down experience with French blackgaze outfit Alcest over the years. I've always liked the idea of what they represent more than the actual result but have certainly given them more than their fair share of chances. I think the long & short of it is that I simply prefer a more dark & imposing sound so I often find myself feeling a touch outside of my element while their ethereal & uplifting brand of post-metal washes over me & that's still very much the case with 2016's fifth full-length "Kodama" although I've definitely seen myself feeling more comfortable & accepting on this occasion. Perhaps I'm simply softening up in my old age but I suspect otherwise.
I can see why Xephyr has selected "Kodama" for feature release status because I consistently found myself asking an obvious question during each listen. Is this a metal release? It certainly seems to be universally regarded as one on other metal-related internet resources & RYM has this album tagged as Blackgaze (152-9), Shoegaze (126-27) & Post-Metal (62-20) primaries with Post-Rock (127-10) & Dream Pop (101-23) secondaries. Now, that's all well & good but I'm gonna throw a cat amongst the pigeons here by claiming that there's not more than a couple of minutes of actual metal on the whole album & even then it's borderline. The inclusion of the occasional black metal scream does not tie a record to metal in my opinion & that's about the extent of it here. The instrumentation is absolutely in line with the modern Post-Rock model with several of the tracks drawing on Shoegaze for inspiration too. I'd be happy with Post-Rock as the sole primary but can see the logic in a dual arrangement as well. I'm just not hearing where all of these people are picking up the metal thing from as there's not a sign of it here. In all honesty, "Kodama" sounds much closer to Coldplay than it does to Deafheaven & that's not meant as a criticism. If it was played straight after a Sigur Ros record you certainly wouldn't feel startled & likely wouldn't miss a beat.
Musically, this is every bit an Alcest release. It's dreamy & melodic with the primary focal point being the layers of jangly guitars & the soft & unintimidating male vocals which see the listener being transported to a warm & positive world that's very much in opposition to the one we generally associate with a clan like The North. The consistency of the tracklisting is excellent with no weak tracks included & I find the whole experience to be very rewarding even if I do inevitably feel the craving for something more savage afterwards. It's often nice to be taken outside of your musical comfort zone by a quality artist that knows their craft very well & executes their plans with precision & that's exactly what we have here. "Eclosion" sees me drawing comparisons with latter period Anathema while the final track "Onyx" sees Alcest continuing their trend of finishing their albums with something a little different from the rest of the tracklisting, this time a darker & beautifully textured instrumental piece that I find to be the highlight of the album.
"Kodama" is not the sort of thing that'll I'll find myself reaching for all that often however it'll no doubt provide me with ongoing rewards whenever I do stumble on it while looking for something more specific. In fact, it's left me wondering as to whether I may have been too harsh on Alcest over the years. Perhaps a revisit of some of their earlier releases is required as God knows my taste profile has never wider & been more diverse than it is now.
For fans of Old Silver Key, "Melting Sun"-period Lantlôs & the self-titled Amesoeurs album.