Review by Saxy S for Leprous - Tall Poppy Syndrome (2009)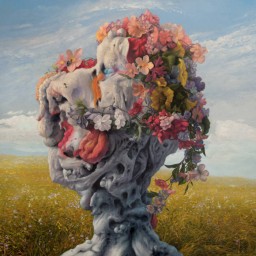 Saxy S
/
January 29, 2019
/
1
I've been familiar with Leprous for a long time now. I caught on to this band after their very successful 2013 album Coal and got to see this band meteoric rise to fame from the ground up with 2015's The Congregation. That being said, while I really did enjoy those albums, I only recently went back to listen to Leprous' older discography and, most notably, Tall Poppy Syndrome. Unfortunately for what was a relatively new progressive metal band at the time, Leprous never caught my attention in the same year veterans like BTBAM released The Great Misdirect, Amorphis' Skyforger, and Mastodon's bid for progressive album of the decade, Crack the Skye.
The first thing that I noticed was how much heavier this album is than the groups later efforts. The songwriting is much more sporadic and technical and it also features many more crunchy rhythm guitars. But it all sounds so smooth. While some of the transitions between different phrases can have a heavy whiplash factor, I am super impressed by how Leprous pulls these phrases/themes together and makes fully explored songs instead of a random grab bag of pieces thrown together. Each section is incorporated more than once in each song and in some cases, in polyphony. "He Will Kill Again" has an excellent build while still maintaining a fairly straightforward form, while songs like "Phantom Pain" and "Not Even A Name" sound humongous thanks to some killer bass grooves. And the closer "White" does not overstay its welcome despite an eleven-and-a-half minute performance.
But Leprous has always stood out for me because of the vocals from Einar Solberg. The natural charisma that is used as he alternates between stupendous melodic singing and the harsh screams is commendable. There are countless metal bands who wish they had a vocalist that could pull off both as wonderful as this! Speaking of those harsh vocals, this is something that has become far less prominent on subsequent records. So hearing them as frequently as they are on Tall Poppy Syndrome took a little bit of adjusting to get used to. But over multiple listens, I think I like them even more!
The two biggest faults this album has going for it are the length and some of the synth choices. The former is pretty obvious; songs like "Dare You" sound really good and have some fantastic hooks/grooves, but some of the middle sections feel like they meander and could have been cut, and the outro of "Not Even A Name" is played out as well. As for the synths, they sound incredibly late 2000s; most notably on the bridge of "Phantom Pain". I didn't like it when bands like TDWP and other adjacent Warped Tour metalcore bands used it and I'm not going to let it slide here!
Overall, I did enjoy going back to this older, heavier version of Leprous, it still maintains many of the integral songwriting techniques that are present on later records, but pulls them off with more gravitas, and the great production to back it up. I'm not sure it will ever eclipse Coal in my mind, but it does make quite the intriguing case.