Review by Daniel for Akhlys - The Dreaming I (2015)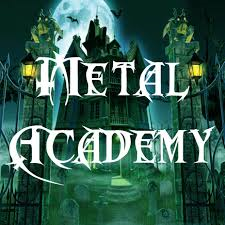 Daniel
/
September 15, 2019
/
1
Oh…. My…. Fucking…. God… !!!!! It's amazing how extreme music continues to surprise me after all these years. Just when you think that all of the good stuff has already been done, an underground release comes along & obliterates all of the walls that you've so carefully constructed to protect the eras you've placed on the highest pedestals. 2015's "The Dreaming I" sophomore album from Colorado-based black metal duo Akhlys is one such release for me. I've always had an enormously strong passion for the darkest & most brutal end of extreme metal & my chosen brand of black metal is no exception. I like my drums blasting, my lyrics blasphemous & my vocals searing with an atmosphere that's as cold & suffocating as a séance in an arctic snow storm. It seems that I've found a couple of kindred spirits here in Naas Alcameth & Ain too because this record couldn't be more up my alley if they'd set out with the sole intention of satisfying my evil fantasies.
I have to admit that I had a little bit of a head-start on "The Dreaming I" as I gave it my first spin in late July after seeing Vinny name it as his all-time favourite black metal release. I got to know Vinny a bit on other metal-focused internet forums for a number of years before Metal Academy became a thing & over the extended period of time that we've been connected I've realised that we share some pretty similar tastes when it comes to black metal so my interest was immediately tweaked upon noticing that he held a release that I'd never heard in such high regard. The amazing cover artwork was also a major drawcard but I didn't even manage to get halfway through the opening song before realising that I was experiencing something pretty special. In fact, the only reason that I haven't mentioned it up until now is because my feelings were so strong that I had to get my head around just how much praise I could deem to be appropriate for a release that I was still so new to & the answer to that question has been… well…. all of it really!! Every bit of praise I can muster.
I've noticed "The Dreaming I" being labelled as atmospheric black metal which is interesting. Sure, there can be no doubting the all-encompassing power of the atmosphere of sheer darkness however this is much too brutal & the riffs are too upfront for that tag in my opinion. I'm much more comfortable with the conventional black metal one. Perhaps these links are encouraged by the dark ambient sections, the densely layered wall of guitars & the slow pace of the longest piece "Consummation" but they seem a little unnecessary to me. In saying that though, I can certainly see the irony in the fact that my brain wants to link Akhlys to other bands that receive the same sort of comparisons.
This 45 minute album contains just the five tracks & begins with a couple of absolute blast-fests. I'm a total sucker for insanely overthetop extreme metal drumming & you won't find too many better examples of it than this one. I was actually wondering whether I was listening to a real drummer at times, such was the precision intensity on display & I'm still not entirely sure to tell you the truth. I suspect not though given the tone & timbre of the drum kit which has impressed the pants off me. Then we get a 17 minute epic piece that sports a slower tempo & gradually builds through a cacophony of intentionally warped melodic ideas & eventually culminating in one of the truest realizations of pure evil I've ever encountered. The dark ambient component is executed outstandingly well at various times throughout the tracklisting which is another key element of the album &, as someone that's spent a lot of time with that particular niche subgenre, I was blown away by how well Akhlys understand the intricacies of ambient music. The use of twisted higher register melodic motifs is another important element of their sound & it's unnerving to hear just how dark these can come across at times. The screaming vocals of Naas Alcameth are quite brilliant too as he works his evil magic & engulfs the listener in unholy contempt.
I'm completely unable & unprepared to find fault with "The Dreaming I" to tell you the truth. It's as perfect a representation of the modern black metal sound as I've heard in many years &, after giving it the time to really sink in over the last couple of weeks, I've decided that it's a top three black metal release of all time for me. In fact, it's easily forced its way into my all-time top ten for metal in general & I don't take a statement like that lightly at all after all these years of obsessive musical exploration. Akhlys have managed to truly capture every last inch of me with this record. I'm fully invested & it's actually left me wondering if I should reverse my decision to leave The North given that I so clearly hold such a strong passion for black metal.
For fans of Blut aus Nord, Darkspace & Leviathan.