Review by Daniel for Saxon - Thunderbolt (2018)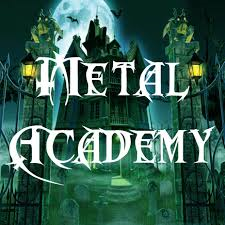 Daniel
/
March 01, 2019
/
0
This one has really surprised me. I wasn't expecting all that much going into it to be honest. I've had a very long relationship with Saxon after having first experiencing them through 1981's "Denim & Leather" album back in the late 80's & then exploring the remainder of their classic trio of 1980-81 records. It wasn't until Ben & I conducted the Metal Academy podcast three or four years ago that I took a focused look at their self-titled debut as well as the three records that immediately followed their classic period. The debut was the only one of Saxon's first seven records that I didn't have time for with 1983's "Power & the Glory" surprisingly becoming my personal favourite, closely followed by their 1982 live album "The Eagle Has Landed: Live" & 1980's legendary "Strong Arm Of The Law" record. Strangely, I've never gotten around to giving a single post-1985 Saxon release a chance until now however "Thunderbolt" has unceremoniously turned things on their head as I actually think it may be my new favourite Saxon release.
"Thunderbolt" is certainly the most metal Saxon release I've heard to date. In fact, it's a seriously metal record in general which was always going to be a feather in its cap with someone like myself. The AC/DC & Van Halen worship that was so prevalent on Saxon's 80's material is nowhere to be found while the Judas Priest influence has been beefed out significantly & is more focused on Priest's post-1970's material now. Bif Byford's vocals are surprisingly as strong as they've ever been & are a real highlight, as is the stunning lead guitar work of the ever reliable Paul Quinn & new kid on the block (well he's been there since 1995 but I've never heard him Saxon before) Doug Scarratt. There are a truckload of great riffs included & they're accentuated by a splendidly chunky production job that sees this release completely shunning any references to the NWOBHM. In fact, if this record came out of the USA then you'd be seeing it being labelled as US power metal, such is the weight of its riffage.
The tracklisting is impressively consistent with only the lacklustre & lethargic chorus of "Speed Merchants" failing to keep me entertained. The album opens with a beautifully executed & suitably imposing intro piece called "Olympus Rising" that sets the tone for the album nicely. Then you'll find yourself thrust into a world that's simply full to the brim with metal pedigree. The anthemic album high point "The Secret Of Flight" is as addictive as anything Saxon have done in their career while the dark majesty of "Nosferatu (The Vampires Waltz)" captured me from the word go. I'm not sure I really need the raw version of that track tacked onto the end of the album though. It may not include the synthesizers of the original version however it doesn't really add anything to my life. The less impressive tracks are generally those that take more of an old school approach that borders on speed metal. These are still fairly fun inclusions but are certainly less substantial than the more ambitious & noticeably meatier mid-paced material. On the other hand though, Saxon records have traditionally included the odd commercial dud & thankfully you'll find none of those on this occasion so it's hard to complain much.
I have to admit that I'm well impressed with just how relevant Saxon still sounded after 42 years of existence & that fact that they've managed to achieve a sound that's better suited to my personal tastes than their classic material was is a testament to that. I've always liked Saxon but I rarely loved them. It's nice to see a group of old codgers that aren't afraid to get with the times & are still so clearly influenced by great metal music.
For fans of Judas Priest, Accept & Grim Reaper.