Review by MartinDavey87 for Dream Theater - A Change of Seasons (1995)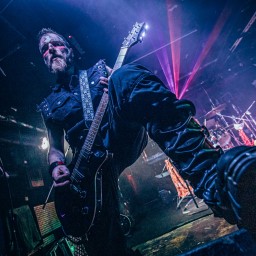 MartinDavey87
/
May 05, 2021
/
1
Considered by fans to be one of Dream Theater's best songs, 'A Change of Seasons' is the bands first venture into an old prog standard; the 20-minute epic! Clocking in at 23 minutes long, the title track of this release was originally intended for the 'Images and Words' album, but left off due to time restrictions.
No problem! Chuck a few live covers in there, and here we have arguably one of the greatest EP's of all time.
With such a lengthy track, you know that each musician will get the chance to show off their skills, and indeed they do! All five members (including newcomer Derek Sherinian on the keyboards), flawlessly show their mastery of their respective departments, with the song twisting and turning through all kinds of time signatures and dynamic changes, crafting a wonderful tale that takes us on a journey through life and reminds us of how quickly it passes by.
As for the other "half" of this EP, there are four live covers that I don't mind, but are kind of hit-or-miss for me. Covering Elton John, Deep Purple, Led Zeppelin and a medley consisting of Kansas, Queen, Journey and Genesis, none of them are terrible, but in fairness none of them are overly memorable either. Blatant filler.
As a whole, it's a great record, and an absolute must-have for fans of Dream Theater, and whilst the title track itself is entirely worth hearing, it's the covers that prevent this from getting a five-star rating. Still, it's as essential to your collection as any of the bands studio albums.