Review by Daniel for Total Annihilation - ...on Chains of Doom (2020)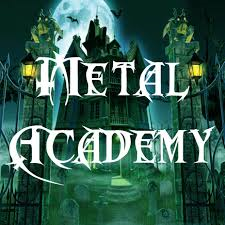 Daniel
/
March 04, 2020
/
0
As a fan of the more intense European thrash metal sound, last year's third album from Swiss five-piece Total Annihilation (entitled "...On Chains Of Doom") ticks a lot of my musical boxes. It's beautifully produced with a seriously brutal guitar tone that's more in line with death metal than it is thrash. It's also very tightly executed with the band working well within their technical limitations to give us a relentless brand of thrash that's not afraid to slow things down for some crunchy doom style sections on occasion. Front man Daniel Altwegg has a grindy & fairly monotonous European style of vocal delivery that keeps Total Annihilation firmly situated in the underground & the total run time is just about right for a modern thrash record. So it's needless to say that I quite enjoyed "...On Chains Of Doom".
What's stopping me from reaching for the higher ratings is a few things. Firstly, the composition is lacking in ambition & the construction of the riffs is relatively basic which brings some of these tracks an element of heard-it-all-before. The song-writing is also a little lacking in the way of memorability with none of these tracks standing out as particular highlights despite only one track falling short of an acceptable standard (see "Experience The Terror"). And finally, the guitar solos are very ordinary & don't really serve much of a purpose as they don't enhance the music in any way. It's pretty obvious that this is merely a technical limitation & if I were in the band I would have advised against including them at all.
But, all criticisms aside, "...On Chains Of Doom" is a very heavy & generally enjoyable thrash record that makes up for its flaws with pure aggression & a good understanding of what makes underground thrash special. In fact, I'd take it over the more highly regarded 2020 Warbringer & Hexecutor albums we featured recently.
For fans of Legion Of The Damned, late 80's Kreator & "Agent Orange"-era Sodom.