Review by MartinDavey87 for Linkin Park - Meteora (2003)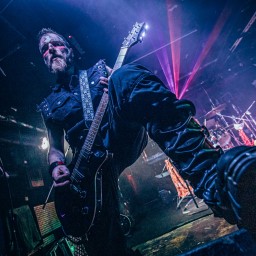 MartinDavey87
/
April 07, 2021
/
0
Linkin Park's second studio album, released in 2003, comes at a time when nu metal, which the band helped popularize at the turn of the century, was in full decline. Fed up with the repetitive song structures, whiny lyrics and image-pandering "pop bands", fans were either drifting away from the fad, or moving on to pastures heavier. But 'Meteora' ensures that the genre would go out with a huge bang.
The band were all in their early twenties when their 2000 debut album, 'Hybrid Theory', made them one of the biggest acts on the planet. And three years later, you can see how they've matured as songwriters. While the music and lyrical themes are similar as before, there's just something in the songs that sound more polished and refined.
Taking the "less is more" mentality to the limit, the band have really hit their stride with their sound. Most of the songs barely hit the three minute mark, and the arrangements are almost identical in each track. But the Californian six-piece do it with such gusto that it's hard not to be impressed. In particular, vocalists Chester Bennington and Mike Shinoda have formed a duo that has become instantly recognizable, with both men's respective styles complimenting each other perfectly.
Highlights include 'Somewhere I Belong', 'From the Inside', 'Faint', 'Breaking the Habit', 'Don't Stay' and 'Easier to Run'. And of course, there's the absolute monster hit 'Numb', that has remained one of the bands most popular tracks. Even the unusual hip hop-inspired 'Nobody's Listening' is catchy, and really highlights the chemistry between the two singers.
While 'Hybrid Theory' had some absolute bangers, it also had its fair share of fillers. Which is where 'Meteora' is an improvement, in that it's a lot more consistent with a lot of really strong tracks. In fact, my only real complaint is that some of the songs could have been a bit longer. Regardless, 'Meteora' is a fantastic album that gave nu metal one last shot at showing the world what it was capable of, and sales in excess of 25 million copies says that they did the genre proud.