Review by saxystephens for Evergrey - Escape of the Phoenix (2021)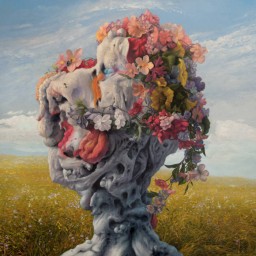 saxystephens
/
March 08, 2021
/
1
Is it any surprise that Evergrey have been left behind by so many in the progressive metal/power metal scene's within the last ten years? As this band gets older, their power metal has become much slower and has been incorporating more prominent djent elements, meanwhile the bands very plainspoken progressive metal focus has become very tired over the years, and many have moved on to something that is more showoff-y and technically impressive.
But for those of us in the loop, Evergrey have been making some remarkably consistent albums over the past few years, even despite a brief hiccup with The Storm Within back in 2016. They did progressive pirate metal with The Atlantic in 2019 that almost made me forget that Alestorm existed. And following the bands thematic rain period, the ashes are now given their chance to burn brightly.
The question is how brightly do they light up the night sky? I would say about the same as the bands last album. This album is more brooding without going full on post-metal; many slower tracks that use gradual building through dynamics and melodic growth. You won't find much in the way of modulating time signatures or wank guitar solos. But the songwriting and the development of the melodic phrases and ideas from the band are well executed and never feel stale. Even on the albums worst moments, which I would argue are "Eternal Nocturnal" and "Run", they happen to feature unique song structures that still make them standout on their own. But most importantly, these tracks all sound like they belong together. There is no dramatic whiplash effect from one track to the next on this album. For a band to be able to pull that off with such efficiency is commendable.
The albums weakest moments are less so full songs, but rather moments within each song. Some songs feature extended djent breakdowns which I was never a fan of on The Atlantic, the synth leads on this album sound like they have gotten worse since the last album, fortunately they only end up serving as minor speedbumps on songs like "In The Absence Of Sun" and "Stories". And while the bass/fundamentals on this album are very solid, it still suffers from the progressive metal/djent "problem" of having an overmixed kick bass drum.
But overall I do like Escape of the Phoenix. I think that Evergrey have fully recovered from their misstep of 2016 and have found themselves a very nice solid ground of easily accessible progressive metal, especially for those approaching this from a power metal background. The songs are nice and fluent, they never feel like they are overstaying their welcome, the album does not run out of interesting ideas, and it all fits together into a very nice package. It's a bit of a shame that this band has been so overlooked throughout the years. Perhaps we can help this Phoenix rise again.