Review by MartinDavey87 for Metallica - The $5.98 E.P.: Garage Days Re-Revisited (1987)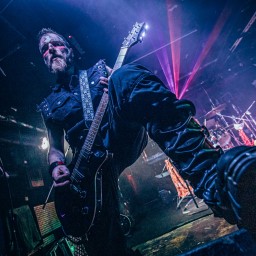 MartinDavey87
/
December 11, 2018
/
0
Having barely mourned the loss of bassist Cliff Burton after his sudden and tragic death, Metallica were back in the studio, breaking in newcomer Jason Newsted with this short collection of covers.
'The $5.98 EP: Garage Days Re-Revisited' (bit of a mouthful, that) is a nice little E.P. that shows that even at a young age, Metallica were always good at doing cover versions, although the song choices themselves are quite obscure and certainly not the most exciting. I mean, let's be honest, how many people can honestly say they were Diamond Head fans or Holocaust fans before Metallica covered them?
With that said, the band are on point here, and although this release was mostly meant for fun, it still shows a band full of ambition and enthusiasm. With production that, whilst sounding rough in places, fits the music perfectly and gives just the right amount of punch and grittiness.
Any praise or criticisms aside, there's really no point in tracking this down these days. I say this because all five songs offered here appear on the 'Garage Inc.' album, a compilation of newly recorded and every previously released cover Metallica have done. And unless you're a collector looking to own everything, you're better off just getting that.