Review by Shadowdoom9 (Andi) for Celtic Frost - To Mega Therion (1985)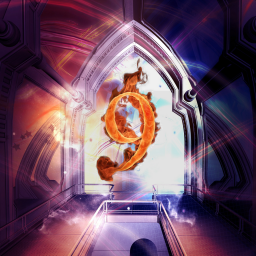 Shadowdoom9 (Andi)
/
June 09, 2020
/
1
Celtic Frost was one of the most diversely stylistic metal bands to start in the 80s. First was their black/death-influencing thrasher To Mega Therion, then they released the avant-garde Into the Pandemonium, followed by the glam-infected Cold Lake. They released a gothic-influenced thrash album Vanity/Nemesis before splitting up, and later reformed for one more extreme doom album Monotheist. Since I'm listening to Mega Therion to settle a DIS vs DAT debate, let's get right into the review!
Heading right to the point, To Mega Therion (The Great Beast) is actually one of the best 80s metal albums I've heard. I'm still not very tolerant to albums that old nor that obscenely extreme, but I can see why people consider this the most fascinating Celtic Frost album. However, there are some things to argue about...
The pompous intro "Innocence and Wrath" starts the album with a doom-ish march with background brass, specifically french horns. Perhaps that part of the inspiration for Therion, the band who got their name from this album. Then kicks off the sinister fast pace of "The Usurper". That song and its aforementioned intro very well beat other openings of albums like Into the Pandemonium. Next track "Jewel Throne" has chord patterns to reflect the balance of primal composition against riffs of thrash energy and muscular drum groove intensity. I'm sure there are many other great thrash examples throughout the decades that followed, but a true thrashy metalhead would bang their head and swing their fists to those interestingly brutal riffs. I'm not even a fan old-school dark thrash metal and I'm already doing that!
With a song title like "Dawn of Megiddo", you know how well Celtic Frost would attack. The song itself once again has the strange french horns. "Eternal Summer" continues the chord balance between primal and despair. "Circle of the Tyrants" pumps you up with apocalyptic heaviness. "(Beyond the) North Winds" needs a little time for you to really see its full potential as mid-tempo-ish piece that's absolutely underrated compared to Metallica. The upbeat ghost-like guitar leads in the bridge give the song its special scent that would inspire later extreme metal bands.
"Fainted Eyes" is an aggressive piece of heavy shock that works as a black metal prototype song, once again having its apocalyptic heaviness. "Tears in a Prophet's Dream" is an extravagant yet incomprehensible sound collage that wouldn't blow any minds. Finally we come to the gigantic closer "Necromantical Screams" complete with horns, timpani, and female vocals without neglecting the morbid heavy black thrash. OK, that has to be what inspired Therion!
Was this review convincing enough for anyone who hasn't listened to this 1985 classic to do so? Either way, you definitely don't wanna miss out on its highlights (see below) for their best extreme delivery. This important album needs more attention! Sadly, Celtic Frost would never reach the brilliance of this album ever again.... AAAARRRGGH!!!!
Favorites: "The Usurper", "Jewel Throne", "(Beyond the) North Winds", "Necromantical Screams"