Review by MartinDavey87 for Dream Theater - When Dream and Day Unite (1989)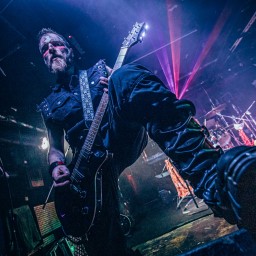 MartinDavey87
/
January 01, 2019
/
1
Quietly unleashed upon the world in 1989 to approximately no fanfare, radio airplay or any kind of recognition, 'When Dream and Day Unite', the debut album of progressive metal band Dream Theater, was the birth of a legend that approximately nobody saw coming.

It's a debut that has garnered mixed reactions since its release, despite the bands later successes. Personally, I think this is an incredible effort with some fantastic compositions, especially for such a young band. The band clearly know who their influences are, and hold no gripes against showing it, as there are definitely similarities here to bands such as Iron Maiden, Queensryche and most notably, Rush.

Vocalist Charlie Dominici, making his only appearance on a studio album, has always been a common complaint of fans. His pop-inspired singing grating to some, I think his voice has a very majestic tone to it that perfectly fits the raw sound of this album, especially when accompanied by Kevin Moore's 80's sounding keyboards. As for the others, guitarist John Petrucci, drummer Mike Portnoy and John Myung are all serious musicians (having met at the prestigious Berklee College of Music in Boston), who are only just starting their incredible journeys to becoming some of the most revered and respected musicians in the world.

Another strong point of this album of "young" musicians is the lyrics, which contain some of the most random and yet, well thought-out passages I've ever heard. Especially on the track 'Only a Matter of Time'. Other gems worth checking out are 'A Fortune in Lies', 'The Killing Hand' and 'Light Fuse and Get Away'.

An incredible debut. Not as polished as 'Images and Words' and lacking the production values of 'Scenes from a Memory', but strip away any faults and there are some truly great songs here.