diSEMBOWELMENT - Dusk (1992)Release ID: 907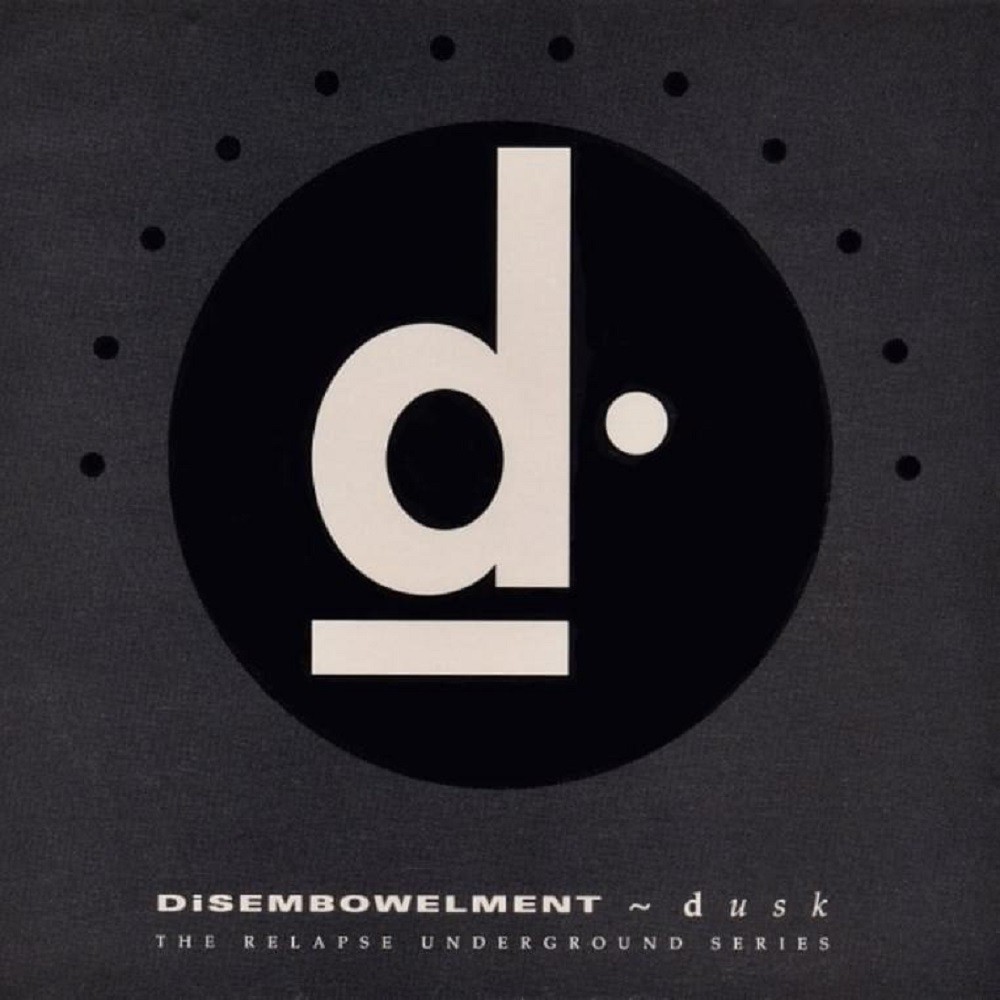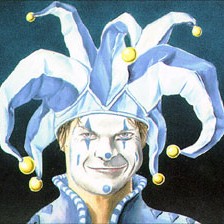 Ben
/
January 15, 2019
/
Comments 0
/
1
It may not be essential given the eventual fate of these tracks, but Dusk is the start of something truly special.
diSEMBOWELMENT (yes, that's how they wrote it and don't ask me why) were a very dark and haunting death doom metal band formed in Melbourne, Australia in November of 1989. They're a band I'm particularly proud of, as I consider them to be the very best thing to ever come out of my home country, at least from a metal music perspective. I don't believe they ever performed live (they spoke about doing so but it never eventuated) and released very little material, yet their legacy is kept alive by an ever growing army of fans and continues to expand with sites like Rate Your Music continuing to spread the word. Originally consisting of guitarist/vocalist Renato Gallina and drummer Paul Mazziotta, these guys released a couple of demos, this EP, and one astounding full length album before calling it quits for reasons not completely known (at least I've never come across them). Often quoted as one of the instigators of the funeral doom metal movement, diSEMBOWELMENT created some of the slowest and most crushingly depressive music that the metal scene had experienced to that point. Significantly though, the band still managed to integrate blast beats and double bass kicking into it, resulting in a truly unique and fascinating sound that surprisingly hasn't really been explored by many bands since. They are the truest form of death doom metal being a perfect combination of the two.
The Dusk EP is the first official diSEMBOWELMENT release, but it wasn't always meant to be that way. Their first demo, which was recorded in September 1990 and titled Mourning September, had a fairly shoddy production and the band hadn't quite nailed the despondent, alien atmosphere that would eventually make them so special. The second demo however, called Deep Sensory Perception into Aural Fate, was far more impressive from both a production and structural point of view. Almost all the pieces had come together by this point and the band had really found their distinct character. It's worth pointing out that Jason Kells had joined the band as a second guitarist prior to the recording and it was these three members that produced the two tracks that made up the 26 minute cassette. The two tracks included were The Tree of Life and Death and A Burial at Ornans which are two of the tracks that would eventually make it onto the Transcendence Into the Peripheral full length album some two years later, albeit in superior form. The first two tracks on Dusk are the exact same recordings as the ones found on the above demo, but with a large adjoining section removed. Relapse, who clearly liked what they heard on Deep Sensory Perception Into Aural Fate and signed the band immediately, obviously felt there was no need to re-record anything and simply shortened them instead.
The more observant reader might be wondering how the inclusion of third track Cerulean Transience of All My Imagined Shores, which would also end up on the eventual full length, came about given all of the above. The answer is that it was specifically recorded for Dusk in January 1992 and actually contains an altered line-up to the first two tracks. Matthew Skarajew came onboard for bass duties for the recording, meaning Cerulean Transience of All My Imagined Shores is the only track on dusk to contain the complete diSEMBOWELMENT line-up. The track is the first example of the band utilising the very bizarre and immensely moving singular picked notes that overlay the distortion that would become more prominent on Transcendence Into the Peripheral, and is probably my favourite track by the band. Judging Dusk in its correct context would result in me giving it a very high rating, but it's difficult to critique it objectively when experiencing it after years of listening to and adoring Transcendence Into the Peripheral. The recording is perfectly adequate and the tracks themselves would not be altered all that much before reaching their final forms, but there's no pressing reason to listen to it these days. There's also no real motivation to track this particular EP down when you can simply pick up the Disembowelment compilation released in 2005 that contains everything the band ever recorded. Still, this is the beginning of something very special indeed!
Read more...
Release info
Sub-Genres
Death Doom Metal
Voted For: 0 | Against: 0