Nightwish - Angels Fall First (1997)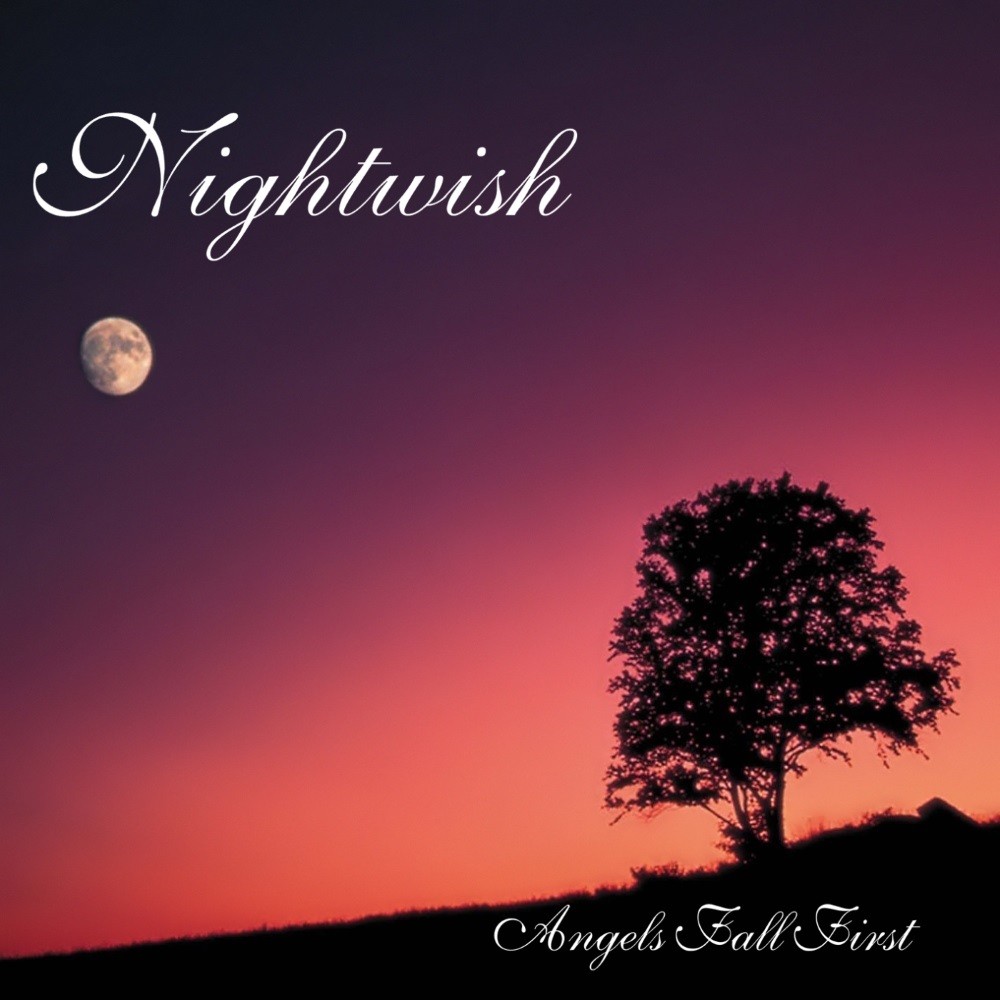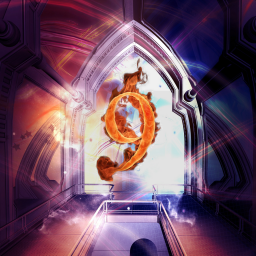 shadowdoom9 (Andi)
/
June 26, 2019
/
Comments 0
/
0
The wondrous tale of Nightwish came to be when 3 Finnish friends from a couple music colleges were sitting around a campfire one night in the summer of 1996. One of those friends, Tuomas Holopainen came up with the idea of acoustic music with an ambient classical twist. He asked his two friends Erno "Emppu" Vuorinen and Tarja Turunen to join him in starting this new interesting project, and they accepted the invite. Tuomas and Emppu were schoolmates who were both in symphonic black metal band Darkwoods My Betrothed, whereas Tarja was (and still is, kinda) a classical vocalist whom she and Tuomas had the same music teacher Plamen Dimov. By the end of that year, the trio recorded a 3-song acoustic demo. Their first recorded song "Nightwish" is how they got the name. The other two tracks were "The Forever Moments" and "Etiäinen", the latter would later be re-recorded and placed at the end of their debut album. The demo was a promising start to their dream humbling becoming reality. After that demo, they decided to hire a drummer, Jukka "Julius" Nevalainen, replace acoustic guitar with electric, and with that, Nightwish became a band with the symphonic metal sound they would later be successful for. With their new heavier sound all set, they recorded what was meant to be a 7-song demo in spring 1997. When Spinefarm Records got a hold of that demo, the label loved it so much that they offered Nightwish a record label and asked them to record four more songs to make a full album. I guess that's why their debut Angels Fall First remains an elusive relic in the Nightwish discography, often considered an "extended demo".
Well hey, it was the 90s! You can expect a bit of older produced sound with slight arena fuzz that can stir up a nice old-school listening experience. But despite the sound being a bit overbearing at times, it has the Nightwish charm listeners would feel. For the musical style, Angels Fall First has the symphonic power metal that would make Nightwish's signature sound while sometimes sounding closer to Theatre of Tragedy and Within Temptation when both bands were gothic doom back then, marked by ethereal synthesized soundscapes alongside melodic riffing and dark romantic lyrics. Nightwish really explored different sounds more freely than other bands. Angels Fall First has a bit of the power metal sound that they carry on through later albums up to Century Child in which they would start expanding in cinematic orchestration that would reach its high point of diversity in Imaginaerum. Angels Fall First has almost the same wide diverse range without committing to a different genre.
The album starts with my personal favorite "Elvenpath". After a small narration by Tarja, the actual song begins with probably the closest you would ever get to power metal in this album throughout the song. Next song "Beauty and the Beast" is another power metal song that explores a bit of gothic doom territory in some parts. The gothic doom-inspired sound is more prominent in "The Carpenter" while have some of their earlier folk themes. That song, along with the previous one, has Tuomas singing with Tarja. I can kinda understand why he didn't want to sing anymore. I mean, I agree that his vocals aren't so good, but at least it's not as awful as the guy who sang in The Gathering album Almost a Dance. The band would use guest singers in their next two albums before setting on their later bassist Marco Hietala.
"Astral Romance" is another celestial power metal song. However, it's tough to take Tuomas seriously in both the synth chimes and his singing that's hard to enjoy because of how awfully off-key it is. But after that first half got ruined by what Tuomas did there, the second half sounds more interesting. And then, we have the soft title track which actually sounds like they could've made this song when they were still a moody acoustic project. In fact, other than their 1996 demo, this song is actually the only acoustic ballad by Nightwish in Tarja's time in the band. Most of their ballads in later album would just be symphonic keyboards building up to full instrumentation. And that's exactly what I thought this song would lead to during the interesting keyboard-symphonic moment that sadly fades out. Don't you hate it when that happens? "Tutankhamen" is another one of my personal favorites in the album with an Egyptian theme in the music and lyrics.
One song that missed its mark is "Nymphomaniac Fantasia" which doesn't have the enjoyable strength in composition as in other songs, not to mention the vocals being less flattering. "Know Why the Nightingale Sings" is a solid rocker that sounds like Disney taking over 80s hair metal. "Lappi (Lapland)" is the 9-minute 4-part suite of this album. It starts with the first part "Erämaajärvi", a short acoustic folk piece with Tarja singing in Finnish. The second part "Witchdrums" is a strange short ambient interlude similar to 90s Enigma-like new-age. The third part "This Moment is Eternity" is kind of a power ballad, and the fourth part "Etiäinen" is the aforementioned re-recording of the third song from the band's 1996 demo. This whole suite is sorta like Nightwish's "Symphony of Enchanted Lands", but as a mostly acoustic power ballad.
Nightwish's debut is solid but not super great. While Angels Fall First has strong technicality and well-executed instrumentation, it lacks maturity. And I think Tuomas agrees because no matter how many times this album was reprinted and re-released, Nightwish wants almost nothing to do with it. Not even the 2007 Reloaded Edition would make them acknowledge album, at least until their 20th anniversary Decades Tour in 2018. But I think Angels Fall First isn't that embarrassingly bad really. I'm sure this would help the band learn from mistakes and besides, there are worse metal albums out there. This debut is enjoyable but not as superior as the rest of their fantastic career....
Favorites: "Elvenpath", "Beauty and the Beast", "Tutankhamen", "Know Why the Nightingale Sings"
Read more...
Release info
Release
Angels Fall First
Sub-Genres
Symphonic Metal (conventional)
Voted For: 0 | Against: 0
Power Metal (conventional)
Voted For: 0 | Against: 0