Sarcófago - I.N.R.I. (1987)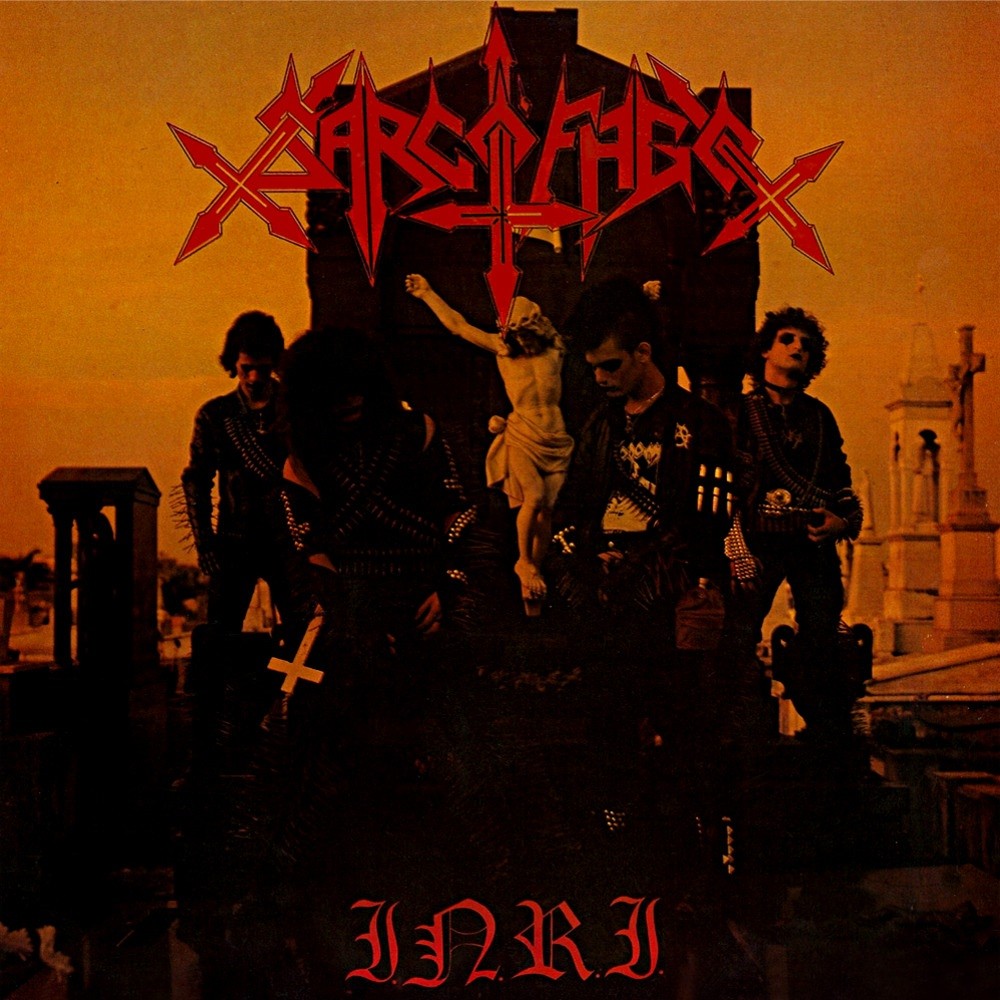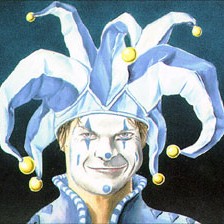 Ben
/
May 16, 2019
/
Comments 0
/
1
Well, I have to say this album caught me a bit off guard. I had heard about INRI many times over the years and had also heard that it had elements of black metal and thrash. But I never expected it to be this brutal and evil sounding. For 1987, this was a fair way ahead of its time. Bathory and Mayhem were the only other bands that come to mind that were creating anything closely resembling this during the mid-80s. There are screams of anguish, guttural satanic growls, evil lyrics and a general feeling that not everything is quite right with these individuals.
But that's not to say that this is an album you must purchase. The production is ordinary, the musicianship is fairly rubbish at times, especially the drumming. But credit where credit is due. These guys set out to write the most brutal music they could imagine, and I think they succeeded in their task. It's just not an album I will listen to very often. There are far better albums out there, that's for sure.
Read more...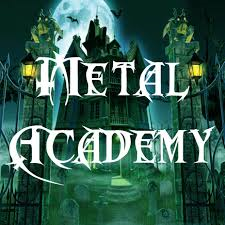 Daniel
/
October 19, 2020
/
Comments 0
/
0
I was only a very young chap when I first encountered seminal Brazilian black metal outfit Sarcófago back in the early 1990's. I'd begun tape trading with a South American kid who possessed a comprehensive list of his local product & I subsequently received a long procession of underground stuff from him in the mail over short period. Amongst that lot was a whole bunch of Sarcófago material & I can distinctly remember having my mind blown by just how raw metal music could get. It was very much a novelty for me at the time & it's understandable as to why I felt that way when I return to their debut full-length "I.N.R.I." in more modern times. Sarcófago took influence from several of the most extreme forms of music of the time & ramped them all up to eleven, all while still learning to play their instruments. But any experienced fan of South American extreme metal will tell you that these technical inadequacies & the general naivety of the song-writing are a big part of the attraction with this style of music & that's never been more evident than it is with "I.N.R.I.". It's full of out-of-time blast beats, silly monster noises & incompetent guitar solos but I'll be fucked if these "qualities" do anything to tarnish the album's appeal. It's simply a really fun listen & shouldn't be taken as seriously as many kvlt black metallers seem to.
Thankfully the production is clear enough so that you can easily make out all of the instruments. The snare drum is ridiculously loud but that has always been a common trait of South American releases. The influence of hardcore punk on Sarcófago's sound is obvious & it gives them a formidable energy that borders on being infectious. I do really enjoy the aggressive vocals which give the album a darker feel & helps it to overcome the fact that the instrumentalists are struggling to hold everything together beneath them. You'll often see people tossing around the thrash metal tag with "I.N.R.I." but there's very little legitimate thrash on offer if you look closely. This is pure black metal bordering on the more modern war metal movement that Sarcófago were such an key influence on. Early Sodom & Hellhammer are the most obvious influences in my opinion but the early Brazilian releases from Sepultura & Vulcano are also good points of reference, not to forget the hardcore & early grindcore elements.
This all amounts to a consistently enjoyable listen that never borders on being life-changing but is ultimately fit for purpose when searching for the ultra-kvlt & super-raw release that defines what it meant to be underground in the mid-to-late 1980's. I undoubtedly have a bit of an emotional attachment to Sarcófago given my history with them at a very impressionable time in my life but if I try my best to put those feelings aside I still can't seem to shift the adrenaline rush they give me. There's a purity to the primitive packaging & delivery that seems to transcend the technical deficiencies & this was the flame that the early black metal scene found so attractive. If you're into modern black metal then you owe it to yourself to at least have an understanding of what "I.N.R.I." was about & the impression it left of the metal underground. I can't say it'll ever sit amongst my all-time favourites but I never regret my occasional revisit.
Read more...
Release info
Sub-Genres
Thrash Metal (conventional)
Voted For: 0 | Against: 0
Black Metal (conventional)
Voted For: 0 | Against: 0