Altar of Plagues - Teethed Glory and Injury (2013)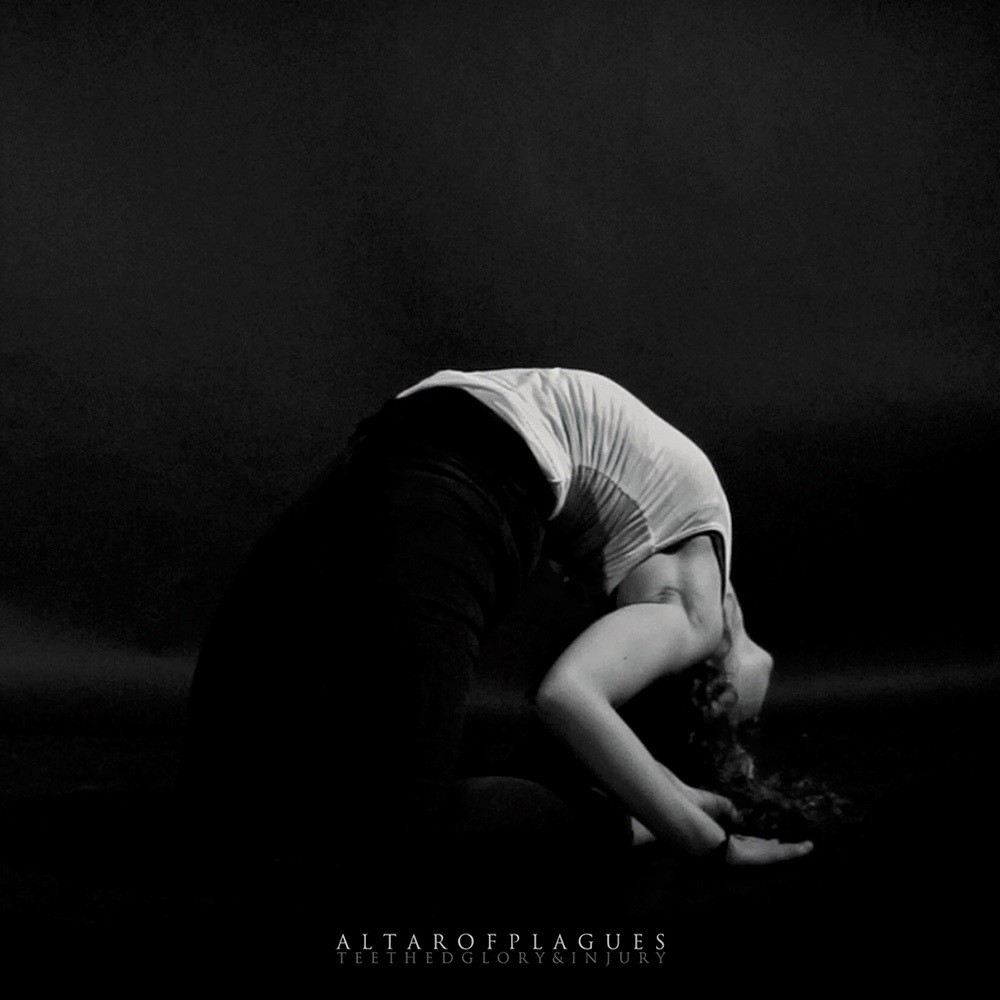 Sonny
/
April 18, 2021
/
Comments 0
/
0

One of the main reasons I love modern black metal is that despite all the cookie-cutter copyists and plagiarists there are still bands that manage to surprise me. I was familiar with Ireland's Altar of Plagues via their 2011 album Mammal, which was a good record but didn't leave any especially lingering memory for me and hadn't really forced it's way into my list of top BM albums. So anyway, now we come to 2013's Teethed Glory and Injury which has most definitely registered itself into my black metal consciousness. I'm not sure I can do the album justice with a review, but I'l have a crack at it. Teethed Glory and Injury is most assuredly a black metal album, in fact more specifically an atmospheric black metal album, but it is also much more than that. Into it's blackened body the band weave various other influences such as industrial metal, atmospheric sludge and post-metal that results in a most progressive sounding record. I have also seen it labelled as avant-garde metal and while I can definitely understand why, I think it is too accessible and coherent to be so tagged.
The cover art seems to perfectly sum up the mood and atmosphere, a desperate and frustrated aura pervades the whole album. This is not the beautifully flowing atmo-black of Saor or Panopticon, this is a jagged, broken affair that doesn't extol the glory of the natural world, but seethes and rages against the world of man, the industrial interjections disturbing the flow of the more natural sounds of the black metal musings to a seemingly intended effect. This isn't the album's only trick though, there are tracks that draw on atmospheric sludge and post-metal to add another layer of despair and isolation. Whereas a lot of atmospheric black metal is airy and expansive, the muddier, sludgy production of this makes for a more claustrophobic and debilitating experience than your average WiiTR clone.
The musicianship is great and I think I must make mention of the depth of the bass tone and the ubiquitousness of Johnny King's drumming that sounds so natural, despite the variety of the tracks. The guitar work and vocals are both suitably intense and the electronics are deployed to devastating effect.
The band split-up after the release of this album and I can understand why. Following this album up would be a thankless task indeed and, after seemingly pouring their hearts and souls into this, meant that as a band they had nowhere else to go. Talk about going on the top of your game!

Read more...
Release info
Release
Teethed Glory and Injury
Sub-Genres
Post-Metal (conventional)
Voted For: 0 | Against: 0
Atmospheric Black Metal
Voted For: 0 | Against: 0