!T.O.O.H.! - Pod vládou biče (2003)Release ID: 3804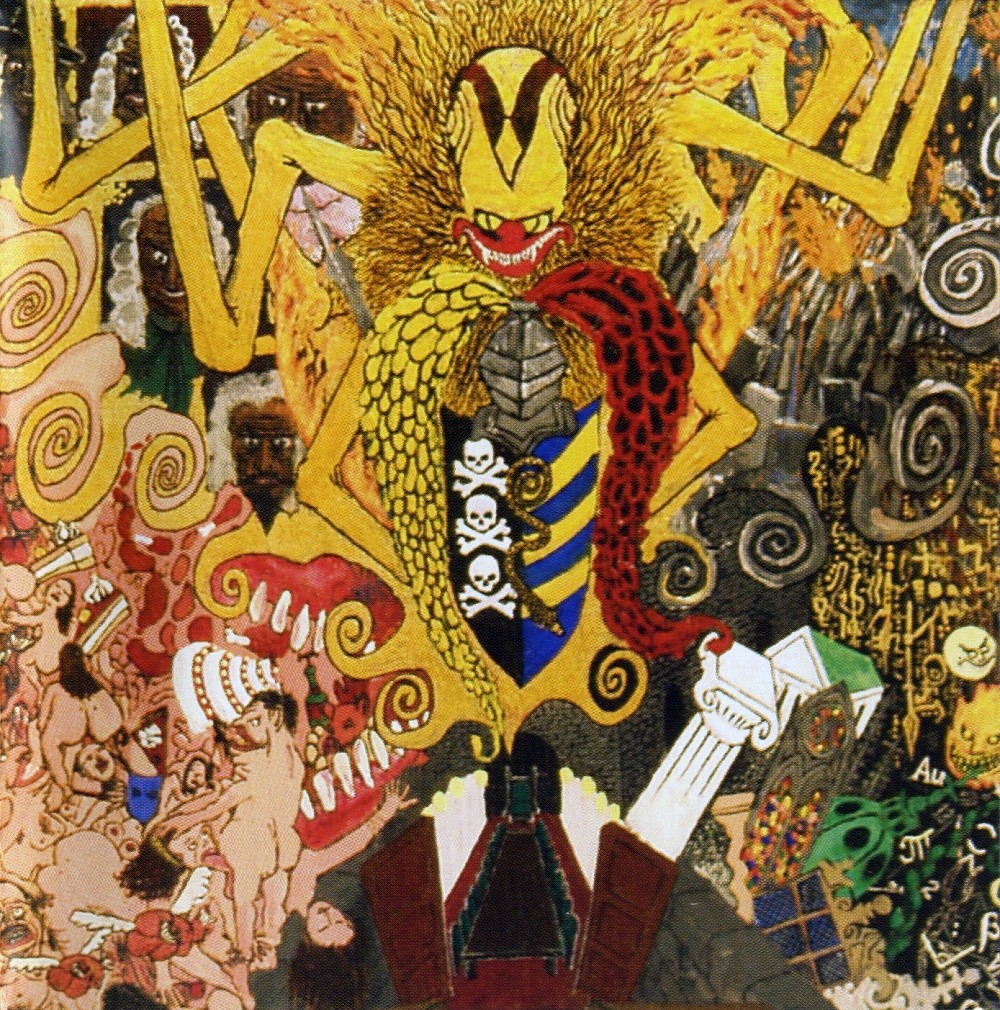 Vinny
/
July 27, 2022
/
Comments 0
/
0
My second outing with !T.O.O.H.! and I am still not sure exactly what the fuck is going on. Part of me wonders if I am just getting less tolerant of experimentation in my old age but then (perhaps the same) part of me thinks !T.O.O.H.! are just taking the piss. Dwelling beyond plain old deathgrind, the duo deploys some avant-garde and experimental elements into an album that I swear apes some well-known mainstream melodies but I cannot quite place them.
The progressive/technical elements are not that good in all honesty and when coupled with this continued penchant for experimentation they really do detract from the more appealing grind elements of the album. If they could tone down the odd ball direction and focus more on the more solid and consistent approach that I find myself preferring from them then I could probably give more time to this.
As it stands I have no idea how this album is rated so highly here on MA as it just feels like a jam session incorporating disparate styles and ideas and would probably be better left in the rehearsal room or recorded for the duos own personal attention only.
Read more...
Release info
Sub-Genres
Technical Death Metal
Voted For: 0 | Against: 0
Deathgrind
Voted For: 0 | Against: 0