Rhapsody - Glory for Salvation (2021)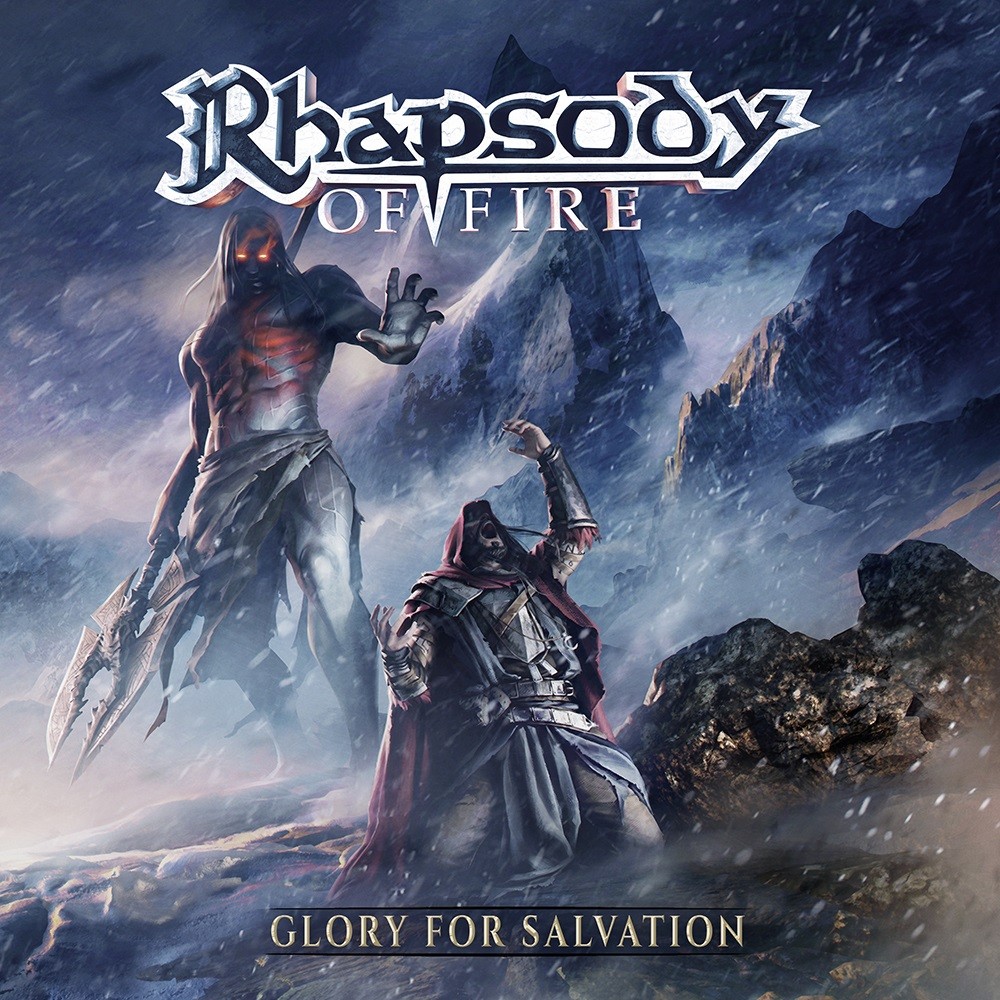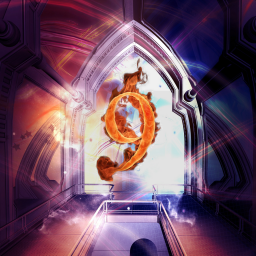 shadowdoom9 (Andi)
/
December 01, 2021
/
Comments 0
/
0
Not many heroes can still have their power with them for so many years, and one of those rare instances in a symphonic power metal band, fresh from Italy. Rhapsody of Fire has been active for over 25 years, and they haven't given up their unique idea of adding symphonics to late-80s-Helloween-style power metal. The master of neo-classical shredding and epic storytelling, Luca Turilli was responsible for helping Alex Staropoli and co. change the game for power metal with their first two masterpieces Legendary Tales and Symphony Of Enchanted Lands. Even though Turilli left the band after completing their 10-release (9 albums and an EP) epic fantasy saga, the rest of the group carried on with their own tales, including a new saga, while still having their signature. The new saga is still on in album 13, Glory For Salvation!
So to recap the part of Rhapsody of Fire's epic power metal journey after Turilli left, they made a couple albums that were standard concept-less ones. Dark Wings of Steel (2013) took on slower Manowar-inspired songs alongside that go as fast as The Flash. Production was smoother and emphasized by the operatic vocals of Fabio Lione. However, after 2016's Into the Legend, one more album to bring back the triumphant hooks, fast guitars, thunderous drums, and dense orchestra from the late 90s, he left. Giacomo Voli replaced him, then after a greatest hits re-recording album, 2019's The Eighth Mountain started a new saga with greater mid-paced anthems of power.
And now here we are, in a new bombastic chapter of the saga and the band, beginning with the rare motive of starting an album with an intro, kicking things off with the anthem "Son of Vengeance", yet the cinematic orchestral opening perfectly starts this mid-paced headbanger. This less frenzied while still metal pace was a possible idea from new drummer Paolo Marchesich who, along with bassist Alessandro Sala, would take on more progressive rhythms later on. The fast-paced guitar in the bombastic "The Kingdom of Ice" really takes the stage, alongside the drumming mayhem of Power of the Dragonflame. The title track blasts your speakers with Roberto De Micheli and his technical guitar lightning. Wait a second, they already have an interlude here, "Eternal Snow"! Would be more useful as the intro...
But I guess that one works as a lead-up to the folk-ballad-ish "Terial the Hawk" worth humming along to. The groove-powered "Maid of the Secret Sand" fires things up with the aforementioned progressive approach in the rhythm. The dark 10-minute epic "Abyss Of Pain II", picking up where the previous album's intro left off as probably the biggest standout of the album, packing great punches of drum kicks that often get a bit jazzy, while Staropoli and De Micheli performing some of the most powerful dueling soloing since Dream Theater, proving again to be amazing legends.
The glorious greatness of "Infinitae Gloriae" mixes the progressiveness of Rain of a Thousand Flames with the speed of DragonForce and the usual orchestral majesty, though more restrained. The ballad "Magic Signs" is a bit surprising, but can still please the audience in later concerts. A triumphant throwback to Symphony of Enchanted Lands is the new album's first single "I'll Be Your Hero". Then finally, "Chains of Destiny" closes the album as one more catchy headbanger.
If there's one other flaw besides the oddly-placed interlude in this otherwise majestically splendid album, it's the limited appeal beyond the band's fanbase. People think the band is losing their identity since the glory days of their earlier albums are behind them. With that said, I think they have a fair balance of innovation and requests, though it often gets close to the latter. There are interesting progressive twists when things get lets frantic, though not as progressive as Turilli and Lione's own Rhapsody project in their own journey. Regardless of their lineup, Rhapsody of Fire might just be the right heroes to revive symphonic power metal in this decade, all in Glory for Salvation!
Favorites: "Son of Vengeance", "The Kingdom of Ice", "Abyss Of Pain II", "Infinitae Gloriae", "I'll Be Your Hero"
Read more...
Release info
Release
Glory for Salvation
Sub-Genres
Symphonic Metal (conventional)
Voted For: 1 | Against: 0
Power Metal (conventional)
Voted For: 1 | Against: 0