Forbidden - Twisted Into Form (1990)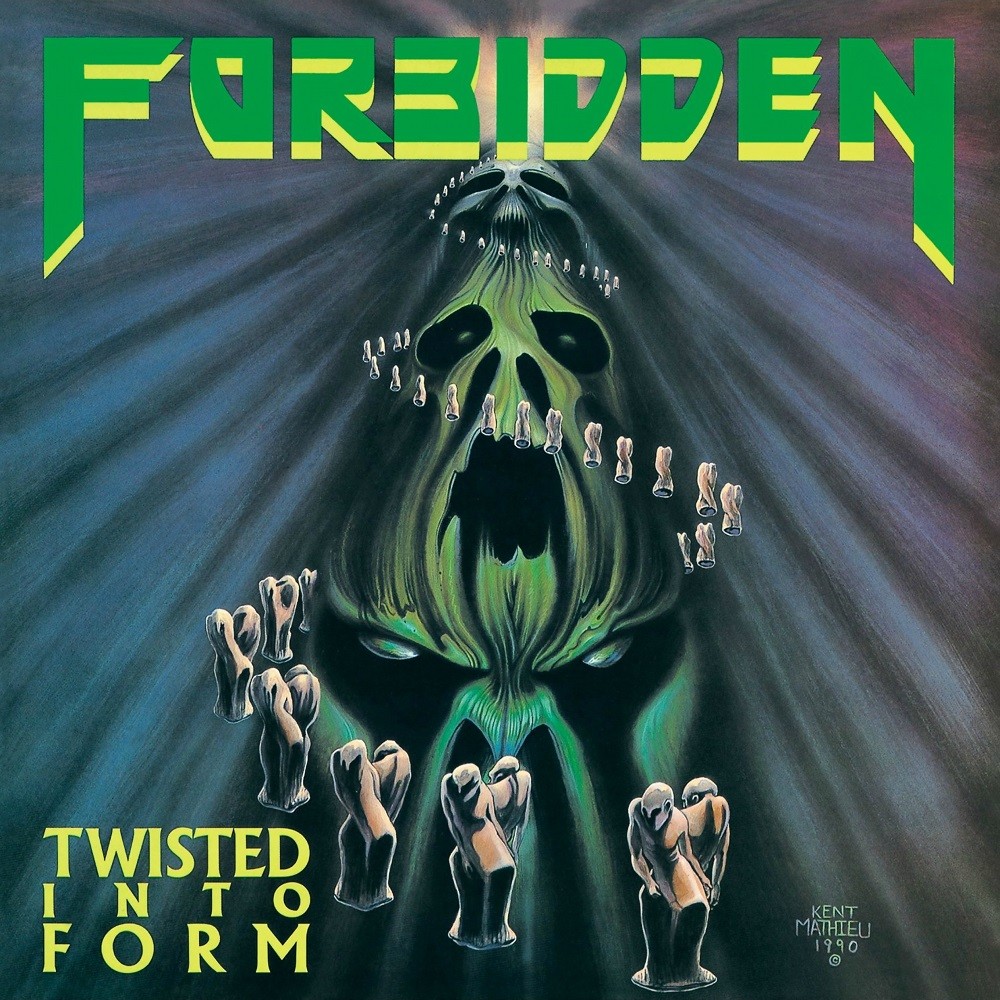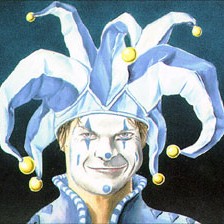 Ben
/
April 29, 2019
/
Comments 0
/
1
Forbidden was never the type of band that got me overly excited. That's not to say that they weren't great, as they were. But they weren't highly technical, not all that intense and don't really do anything that hadn't been done before. They didn't really have any absolute classic, standout tracks either in my opinion. But what they were to me is a highly consistent, reliable band that produced two enjoyable thrash metal albums that resemble the slightly better Testament in their prime.
Plain old good song writing is the order of the day here. Overly technical musicianship takes a backseat to catchy choruses and well thought out song structures. Solid performances from all involved, a good production and intelligent lyrics all add up to an entertaining if not amazing album. Highlights for me are R.I.P., Infinite and Step by Step, but it's all good really. If you like lighter thrash metal bands such as Testament and Metallica, then you'll almost certainly get into Forbidden's first two albums. If you prefer your thrash more aggressive like Kreator or Sadus then this may not necessarily be for you.
Read more...

Vinny
/
January 07, 2020
/
Comments 0
/
0
Following on from my theme of my general dislike for every vocalist Anthrax ever have had, the main problem I always had with Forbidden was vocalist Russ Anderson. His unremarkable vocals and frankly laughable style was always a massive turn off for me. Whilst it is true that I like my thrash metal to be on the heavier side of things, I am not averse to the lighter approach used by some bands but I am nearly always intolerant of weak vocals.
I came to this record like most people did, of the back of hearing Step by Step and succumbing to peer pressure and checking out the whole album. The aforementioned track isn't even that good in reality so the writing for the whole album was already on the wall in some regards. The album opens well enough with the light strings of instrumental piece Parting of the Ways providing a gentle introduction into the more frantic and thrashy Infinite and it obvious from the off that Bostaph is present on those skins as he provides a solid backdrop for the largely robust thrash metal that the band always were capable of delivering.
But as soon as Anderson opens his mouth all the positives are forgotten. His mix of spoken (almost rapped) vocals combined with the more traditionally sang parts is reminiscent of a drunken man shouting nonsense in the street after all the pubs have closed. I can't think of many more bands whose vocalist just kills the whole sound of the band for me. Despite the obvious talent of Locicero and Calvert their riffs and sterling lead work is just trashed by the vocals. Who thought the structure of Out of Body was a good idea? It is cumbersome, disorganised and frankly amateur.
And so it continues over all nine tracks, the band build solid enough foundations only for them all to be knocked over by Anderson within mere seconds of them starting.
Unsurprisingly I haven't explored anymore of the Forbidden back catalogue since my first listen of Twisted Into Form.
Read more...
Release info
Release
Twisted Into Form
Sub-Genres
Thrash Metal (conventional)
Voted For: 0 | Against: 0