Accept - Too Mean to Die (2021)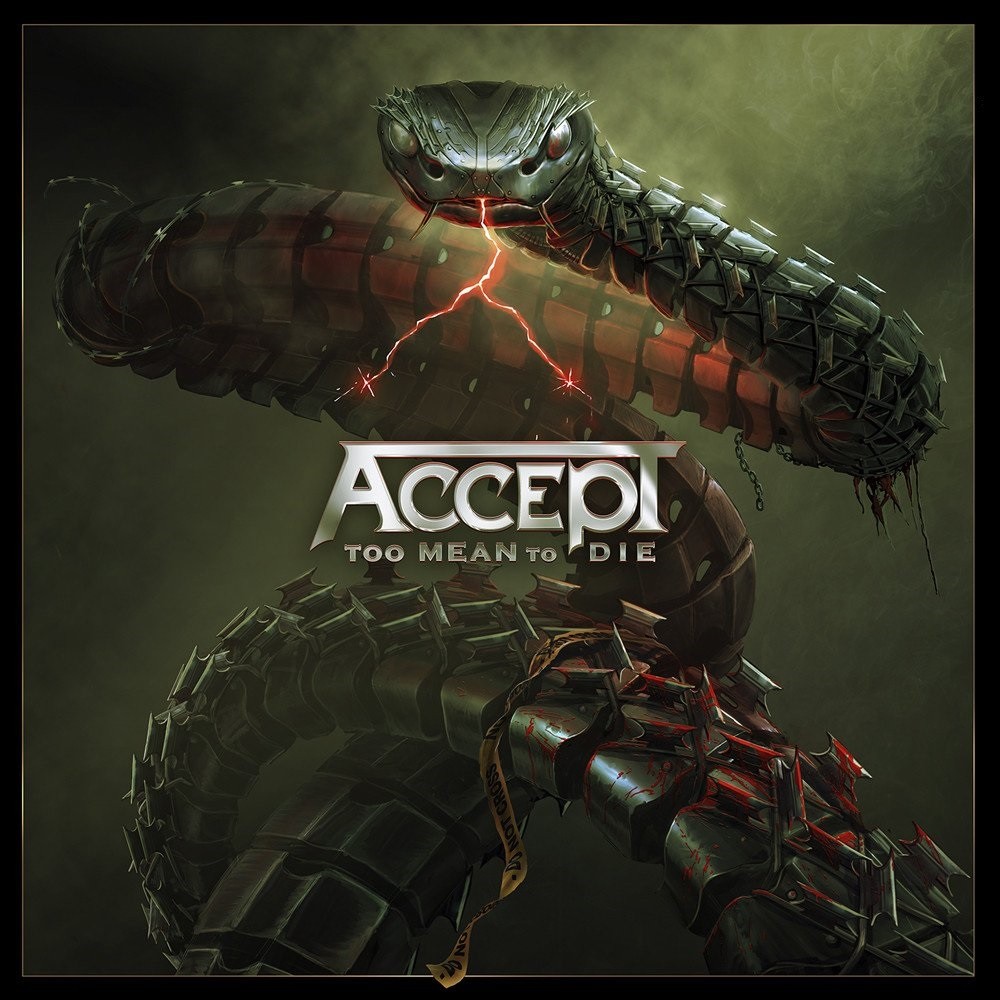 Vinny
/
April 18, 2021
/
Comments 0
/
0
As a person who prefers Mark Tornillo era Accept to Udo Dirkschneider era Accept I often look forwards to a new release from the German legends of heavy metal. There's something about Tornillo's unique style that sounds like he's got Brian Johnson stuck in his oesophagus and can't quite cough him out. Likewise, I am continually impressed by both Wolf Hoffman's and Uwe Lulis' guitar work and how they continue to sound fresh and invigorated on most releases and pleasingly Too Mean To Die is full of that vigour and energy. For a band who have now some sixteen full-length records to their name, Accept have still been able to sound relevant in the world of metal some 45 years after they first adopted the moniker of the band name.
Sadly, that relevance shows signs of slipping this time around and it is safe to say that Too Mean To Die is an awkward listen, certainly on the lyrical front at the very least. For the first time Accept are sounding their age. The bulk of the lyrical content on the album sounds clunky and forced if not at times completely ill-conceived. Writing a song about social media and the ills of it in general just makes the band come across as moaning old men (a title often courted by myself in all honesty but even have my limits) and so Overnight Sensation is a huge stumbling block just three tracks in. The anthemic chorus just feels cringey and makes me want to hit the skip button immediately.
It isn't just on the aforementioned track the band fall short either. Throughout the album you get more dip than hit and as a result there's a sense of the band meandering through the record occasionally uncovering something interesting but at the same time falling short (usually on the lyrical front). It plays like a Judas Priest album only without any prowess on the lyric writing front. Instead you have a strong instrumental foundation but are constantly recoiling over what sound like very amateurish vocals and lyrics ("but we understand, the Undertaker is a busy man" - erm really?) that invade most tracks.
Hoffman and Lulis (not sure what Shouse even does here in all honesty) do their best with their energetic string work, firing off leads and licks to try and impress the positives of the album but they are fighting a losing battle for me as I am so turned off that I can't see past the poor lyrical content. With an album cover that promised so much, the electric bite of Accept appears to be fading badly in 2021.
Read more...
Release info
Sub-Genres
Heavy Metal (conventional)
Voted For: 0 | Against: 0