Septicflesh - Codex Omega (2017)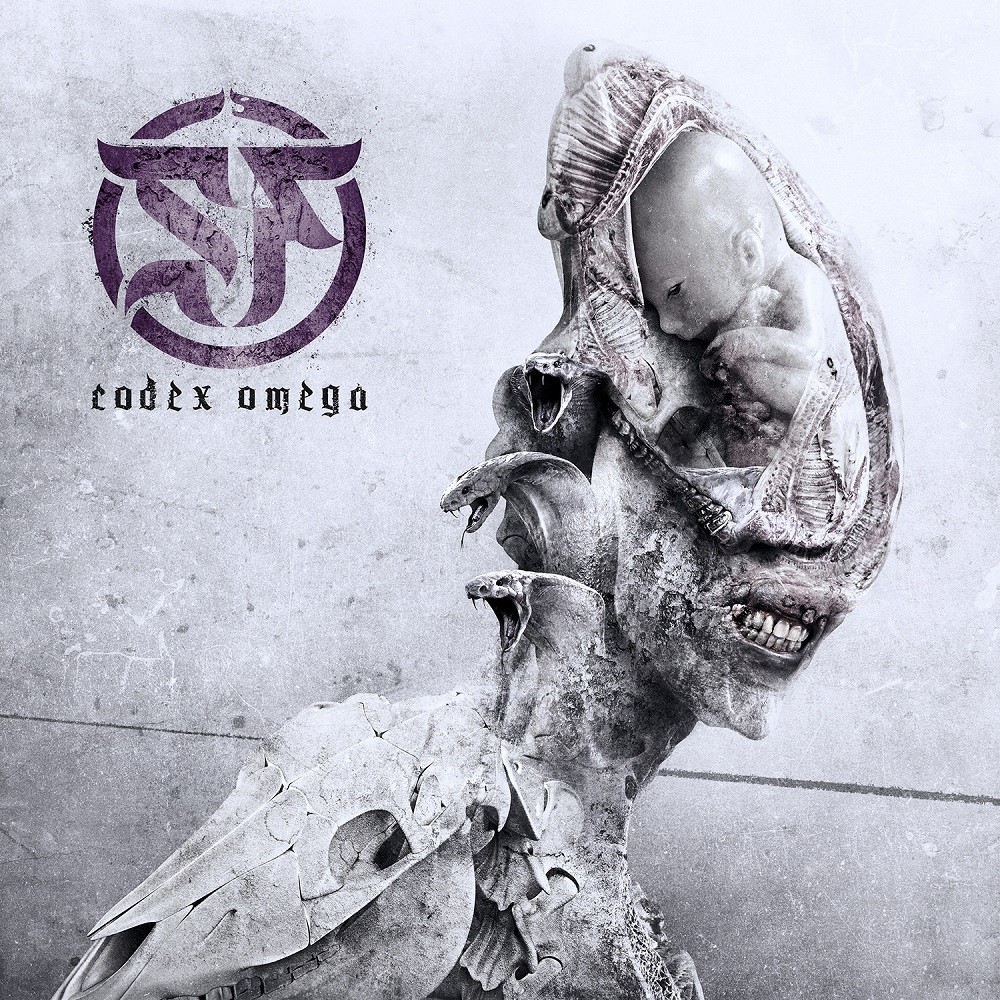 shadowdoom9
/
July 14, 2019
/
Comments 0
/
0
Of many of the metal bands I listen to, Septicflesh is one of the more reliable bands for metalheads expecting a kick-A album. Those Septicflesh fans are so confident about their style staying consistent that they're never concerned about the possibility of a sound change. The band is never disappointing except for a couple earlier albums and doesn't cease to amaze me, even though I'm sort of a newcomer, listening to them for almost 7 months now. Like I said in some of my other Septicflesh reviews, they are much different than most other bands out there. This band is not concerned about quality or intensity and have learned to perform from the heart.
When I first heard Codex Omega, I knew this album would land a great position as Metal Album of 2017, tied with Trivium's The Sin and the Sentence. Even the album cover hooks you right into the macabre fascination!
The eerie chords in the intro of "Dante's Inferno" starts the album on an ominous note. After that minute-long epic buildup into metal, the monstrous riff kicks in that would have you headbanging at neck-snapping risk. Now that's a d*mn brutal opener of infernal fury! The second track, the semi-title "3rd Testament (Codex Omega)" is a wicked chaotic highlight. "Portrait of a Headless Man" has a great demonic intro before the heavy action comes in again.
"Martyr" has another enchanting intro before the band starts perfectly mixing melancholy and brutality. Another one of the best songs here! The next track "Enemy of Truth" continues that manic mix of epic and extreme, ending with a haunting outro of gorgeous choir. You gotta hear it to believe it! "Dark Art" is a great way of describing the main Septicflesh sound, both the title and the song itself. A soft piano intro plays before an avalanche of brutality collapses over the melancholy, later having some very well-placed clean vocals. "Our Church Below the Sea" is a nice flashback to The Great Mass. It almost sounds like an outtake from that album.
"Faceless Queen" is also reminiscent of an early Septicflesh album, this time being Sumerian Daemons, especially in the mad pounding riffs and melodeath chorus. "The Gospels of Fear" has an addictive military-like marching vibe in the intro and the song's last minute. The melancholic intro of "Trinity" is another shining moment, and the rest of the song ends the album really greatly.
They did it again! Septicflesh has made another incredible symphonic death metal offering. What really sets Codex Omega apart from Titan is the orchestral depth which is greater than ever before. Titan is still great, but it's already running its course with its straightly prominent assault. Let me just say that Codex Omega is like The Great Mass but much more epic. The album art continues the current grey texture theme that's so much better than the nude cover art theme on albums from their older era. It's no mistake that the hidden orchestral layers will keep you and your mind occupied. I highly recommend Codex Omega for any Septicflesh fan, but I suggest that newcomers start with Sumerian Daemons than work their way chronologically up to this one. While the style has never changed, it has improved into greater heights!
Favorites: Dante's Inferno, 3rd Testament (Codex Omega), Martyr, Enemy of Truth, Dark Art, Trinity
Read more...
Release info
Sub-Genres
Symphonic Metal (conventional)
Voted For: 0 | Against: 0
Death Metal (conventional)
Voted For: 0 | Against: 0