Benediction - Scriptures (2020)Release ID: 23958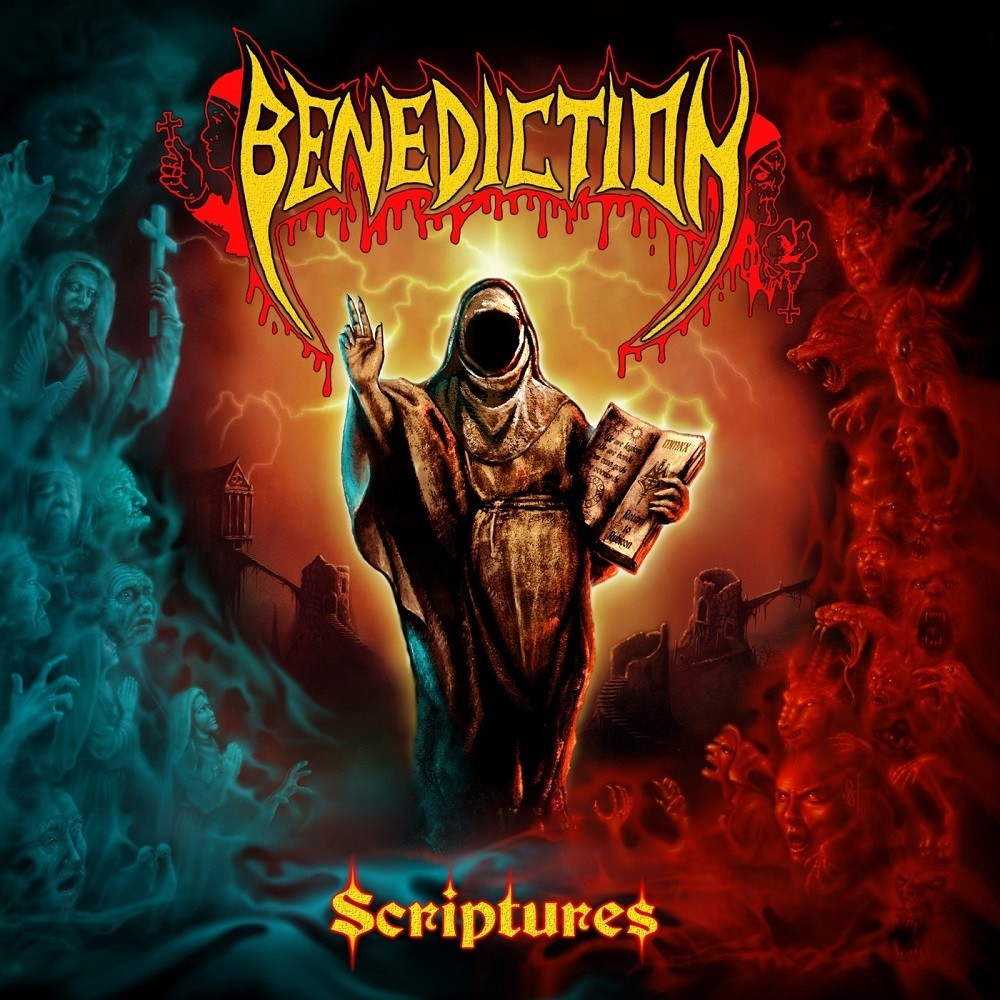 Vinny
/
November 07, 2020
/
Comments 0
/
0
The rapture around the return of Benediction with their eighth studio release in the metal media was positive enough to awake me from my nineties death metal slumber and see what all the fuss is about. Having undergone extensive personnel changes since their last outing in 2008 the band have returned after twelve years with original vocalist Dave Ingram back in the frontman seat. Other than guitarists Darren Brookes and Peter Rew, none of the band members have been involved with any of the band's other releases over the past twenty two years (since Ingram left the fold), and this in no small part contributes to the renewed vigour that the scribes on the internet are all talking about. Except it isn't renewed really, it's just fans/musicians of a particular form of death metal doing it very well.
First up though, the album is far too long. I know you were probably expecting me to launch into something positive straight after that opening paragraph but the first thought that came to my head when looking at the twelve tracks listed was "this is gonna be trek". I get the band haven't been around for over a decade but not everything they had written during this time needs to be committed to tape this time around. Whist things never get to feeling bloated, there's definitely a feeling of filler present on more than a few occasions. That niggle aside, I don't actually have much of anything bad to say about Scriptures. I mean it's nowhere near the level of quality that some reviews suggest (dishing out ratings of 5 seems a bit premature) but it is an enjoyable romp down memory lane for fans of Bolt Thrower, Obituary and Grave.
Ingram sounds great and the stalwart six stringer duo of Rew and Brookes have never been in better form. Bate and Durst (no not that Durst) do a decent job on bass and drums respectively as the band gel together seemingly effortlessly in the delivery of some solid mid-paced death metal. The production lets things sound crisp and clear without sacrificing on the aggression behind everything and as a result there's a real feeling of power behind everything. Beyond being solid though there's nothing to set the world on fire here. I mean props to the band for showing a level of intensity that most newer bands would struggle to muster but the praise layered onto this record by the critics isn't by any means unjustified, just a bit excessive.
Read more...
Release info
Sub-Genres
Death Metal (conventional)
Voted For: 0 | Against: 0