Kreator - Coma of Souls (1990)Release ID: 1444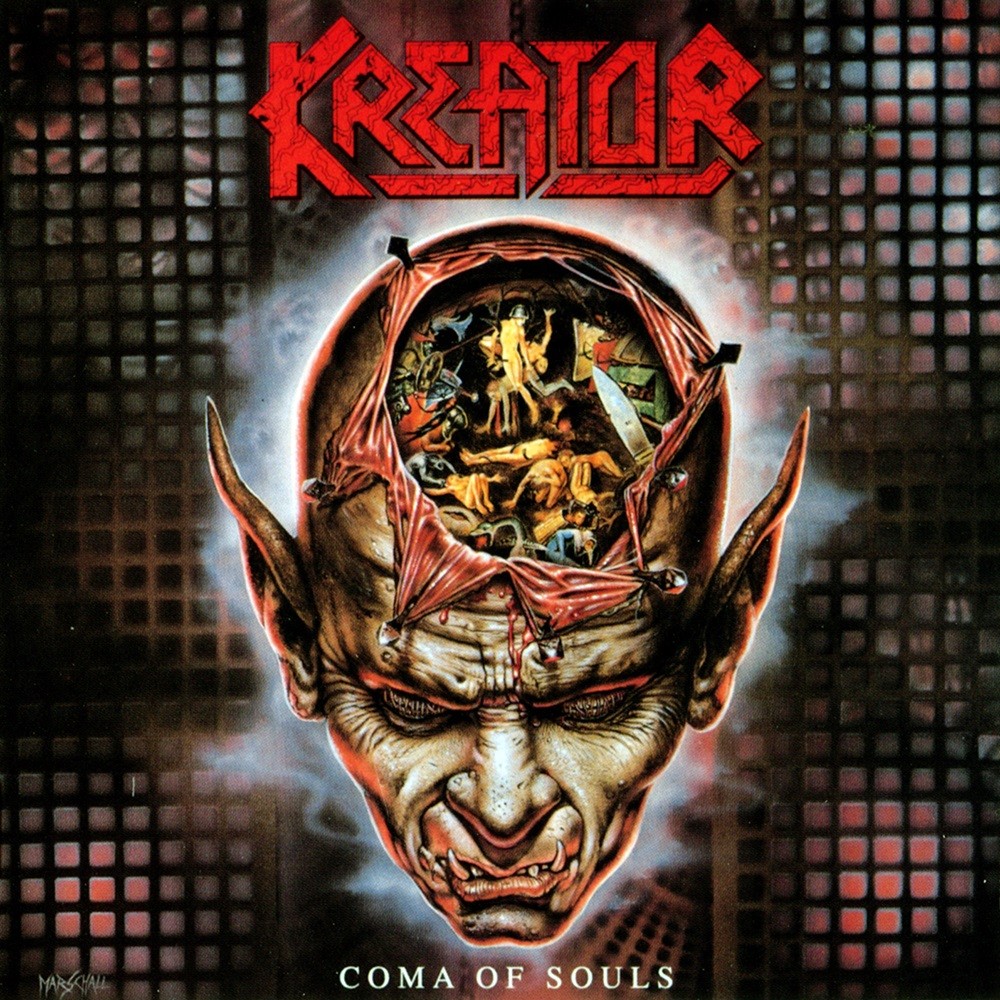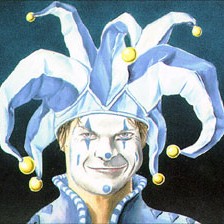 Ben
/
April 29, 2019
/
Comments 0
/
1
Kreator were extremely consistent back in the 80s, early 90s. All their albums from Pleasure to Kill through to Coma of Souls are entertaining thrash metal releases that managed to be very Kreator while still evolving. Coma of Souls finds the band taking the cleaner approach of Extreme Aggression and taking the production up another notch. Over the years the band had learnt a bit of subtlety after the first couple of albums bombarded the listener with constant aggression. This album finds them in top form, with great variety and depth combined with their typical shredding riffery and venomous vocals.
The first half of the album is far superior to the second, which is why I must dock it half a mark. The first half contains almost all the highlights with When the Sun Burns Red, Coma of Souls, People of the Lie and Terror Zone being my pick of a very good bunch. Ventor's drumming is first class as usual as is Mille's performance on guitar and vocals. I personally think Extreme Aggression is Kreator's best album but this one is right up there with it, as is Pleasure to Kill. These German thrashers are awesome!
Read more...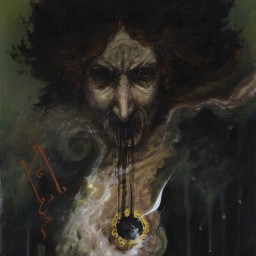 UnhinderedbyTalent
/
March 18, 2019
/
Comments 0
/
0
Always a pleasure to review virtually anything by Kreator up to 1990. In terms of Teutonic thrash metal they had a solid enough first five years. Their first five albums adorn the "k" section of my CD shelves and all get regular plays. After Pleasure to Kill (my gateway record into the band) the most played is probably Coma of Souls albeit for very different reasons to the sophomore. The rawness of their early days has not disappeared by this point it has been honed and transformed into structured and calculated attacks instead of wild stabbing frenzy and lashing out of limbs.
The band had started to go down this more mature route with the underwhelming Extreme Aggression some two years earlier. Although deft enough musicians to deliver it by this point, it felt that the energy and fury of the band's sound had been sacrificed somewhat; the follow up album got the recipe very much bang on for the most part thankfully. Coma of Souls is a really full sounding record, stacked high with riffs, crashing and bashing drums, drubbing bass tone and of course demented and deranged vocals.
Underpinning this fullness is a real sense of energy and spontaneity. Despite being the most mature and established sounding album of their career at the time, the basic musings of tracks like People of the Lie work brilliantly and keep a real sense of flow to proceedings. Over ten tracks the band vary the pace here and there keeping things fresh and interesting throughout. In the same way though, I do find ten tracks to be a bit of a stretch and do switch off towards the last throes of the album. A couple of tracks less and we'd have five stars up there folks.
Read more...
Release info
Sub-Genres
Thrash Metal (conventional)
Voted For: 2 | Against: 0