Review by Mike Morphett for Rotting Christ - A Dead Poem (1997)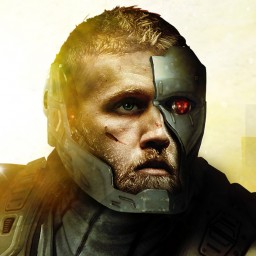 Mike Morphett
/
February 03, 2019
/
1
Coming on the heels of "Trirarchy Of The Lost Lovers", an accomplished, if under-produced, melodic black metal milestone, "A Dead Poem" was a curious leap for Rotting Christ. While I'm unsure of what pressures were put on the band by their label, the record was a radical departure for the band and came close to an outright aping of two of Century Media's most successful releases of the time: "Down" by Sentenced and "Irreligious" by Moonspell. If I were to take the short road, a halfway point between those records would not be an inaccurate review of this album. It features the same slightly dry Siggi Bem Woodhouse Studios sound, was produced by Xy (Samael's "Passage" also being a big success for Century Media at that time), and the most accessible track, "Among Two Storms", features a prominent guest vocal performance form Moonspell's Fernando Ribiero.
The opener "Sorrowfull Farewell" is a solid rocker, borrowing heavily from the Sentenced-perfected method of adding a Euro-gothic feel to what is musically a pretty traditional romp through some Y&T style 80s metal, topped with Sakis' black metal snarl. The commercial potential of the record really peaks with the second track, "Among Two Storms", which introduces some gothic pomp and melody to the vocals with Fernando's contribution to the chorus, but also makes it sound a little too close to something off a Moonspell record. The title track then slows things down and takes a darker, dissonant turn, more in the vein of early Novombre and Katatonia, but still sounding uniquely Greek. These three tracks really set the template for the remainder of the record, without too many further surprises. Other highlight's include "Full Colour Is The Night" and the ponderous "Semigod"
It would be hard to argue against the assertion that this album was a blatant dig in the same market furrow that Century Media had been so successfully ploughing for their other bands, were it not for the fact that Rotting Christ have, before and since, made unpredictable creative leaps between albums on a regular basis; sometimes successfully and sometimes less so, but only occasionally coinciding with trends. That being the case, I'm willing to judge this album on it's own merits: it's an enjoyable listen and a solid example of some of the more commercially viable post-black metal of the late 1990s.