Review by Daniel for Rage Against the Machine - The Battle of Los Angeles (1999)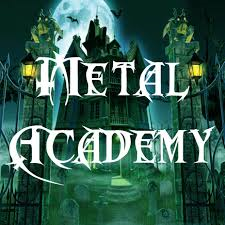 Daniel
/
December 12, 2018
/
1
Rage Against The Machine's sophomore album "Evil Empire" was a bit of a disappointment for me. Their self-titled debut had been an impressive release from a band with a fresh, well-defined sound. A band that obviously had a lot to say & presented their message with an in-your-face delivery that was hard to ignore. Unfortunately the follow-up failed to capitalize on the solid platform they'd built for themselves. It was lacking a bit of bottom end in the production & the song-writing was pretty inconsistent. They'd tried a few things to add some variation to their sound but these experiments had some mixed results & the best parts of the album ended up being the tracks where they just concentrated on doing what they do best. Before giving it my first listen I was thinking to myself that RATM's third album "The Battle of Los Angeles" could go two ways. They could either put out a safe album in the style of the debut or they could try some more variation & hope for some more successful results.
Shortly after pressing play it becomes obvious that the production is significantly better than that of "Evil Empire". In fact "The Battle of Los Angeles" sounds very much like the debut. This gives the rhythm section a lot more clout & makes for a generally heavier experience. Secondly, the style of the song-writing sits very much within their comfort zone. There isn't as much variety as there was on "Evil Empire". The riffs & structures here are very familiar, Tom Morello is still taking his guitar "solos" to the weirdest places he can possibly come up with & Zack de la Rocha is spitting out his lyrics in his typical aggressive fashion. But this is not necessarily such a bad thing. If you liked the debut album then you should also get some enjoyment out of this one as they follow very similar paths.
If you look at the individual tracks on offer here you can't see any obviously weaker songs. In fact I'd go so far as to say that this is Rage Against The Machine's most consistent record. "Born Of A Broken Man" is clearly the high point of the album in my opinion. It's a real monster of a track & is amongst the best couple of songs the band ever wrote for mine. "Calm Like A Bomb" is also a standout. The rest of the tracks are generally solid & engaging. They're quite heavy & possess plenty of energy. It's just that by the end of the record they're all starting to sound a little samey & for this reason "The Battle Of Los Angeles" can feel a bit longer than it actually is. It definitely doesn't have as many highlights as the debut album either.
I quite like this record & think it's a pretty good comeback after the disappointment of "Evil Empire". If you look at it on an individual track-by-track basis it's actually not too far behind the debut album in terms of overall quality but the fact that it loses a bit of momentum late in the album due to a lack of variation causes me to rate it a little lower. Still… I'm much happier with RATM going with what they do best rather than throwing in outside influences that only end up diluting the aspects of their sound that make them great. It was probably a wise decision for them to leave on this note. Another similar release would definitely have been overkill.