Review by Shadowdoom9 (Andi) for Kamelot - The Black Halo (2005)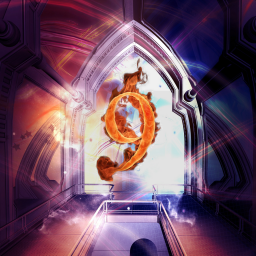 Shadowdoom9 (Andi)
/
January 24, 2019
/
0
For 25 years, Kamelot delivered some of the most first-class power metal I've heard in my epic taste 5 years before this review. After their first 3 albums that barely shook the world, The Fourth Legacy was established a fast bombastic part of the power metal legacy, Karma had new and improved songwriting, and the epic Epica is a concept album that starts the story based on Goethe's Faust. So what did Kamelot do next? They continued the story in one of the best power metal albums in 2005!
Let me just clarify that after 6 albums in the underground, their lucky 7th album The Black Halo is what brought them to higher fame. And I can understand why, this album is so amazing, one of the absolute best in the power metal genre. No exaggeration at all! It's great, it's powerful, and it reminds us of the importance of liking music. Some Kamelot fans don't think this is their best album, and while I used to like their other albums as well, I don't agree with those fans, and the magnificent talent of this album and Epica surpasses many of their other albums by far. Kamelot's Faust albums are the sun in the band's solar system!
The album has a magnificent start with the pounding "March of Mephisto" showing both intricate sound layers and dark aggressive Iced Earth-like mid-paced riffs, as well as complex melodic vocal construction. More detailed yet more accessible! Dimmu Borgir vocalist Shagrath does some growling as Mephisto, and Stratovarius keyboardist Jens Johansson plays a progressive keyboard solo. Next song "When the Lights are Down" has a catchy chorus with background choir, once again accessible yet dynamic! It sounds more ambitious and complex than anything the band could've done in Karma, having a Symphony X-like feel in the crescendo of melodies. Then we have a soloing battle between Jens Johansson and guitarist Thomas Youngblood. "The Haunting (Somewhere in Time)" is the most likable single here, a nice melodic contrast with the heavier tracks. The character Marguerite is sung by Simone Simons from Epica, that band who named themselves after the previous Kamelot album. "Soul Society" has a radio-friendly chorus while soaring through epic progressive sorrow. The first interlude "Del Gratia" is a nice break that would've been pointless if it wasn't part of the story.
"Abandoned" is a true power ballad, far greater than Blind Guardian's overrated "The Bard's Song (In the Forest)". The vocals of Roy Khan are good enough in the first half, but when the song builds up towards the end, his vocals pour out in heavenly grandeur that most other bands try to accomplish but ends up becoming wishful thinking for them. Returning from Epica, Thomas Youngblood's wife reprises her role as Helena, (SPOILER ALERT!!) Ariel's true love who drowned herself in Epica. "This Pain" is a wild song that starts syncopated, then later explodes into a thrashy soloing mindf***. "Moonlight" starts with an ethereal ghostly touch before stomping through the heaviness the listener wants more of. The Italian cabaret interlude "Un Assassinio Molto Silenzioso" (A Very Silent Murder) also has no use except being part of the story.
The driving title track is one of the best ever Kamelot songs. "Nothing Ever Dies" is another killer song, enough said! But the real gem is "Memento Mori" the band's longest single-part song to date at almost 9 minutes. This is probably my favorite Kamelot song ever and one of my favorite songs ever in my old power metal taste. It's an incredible that really packs a punch in various places such as the story-writing and marvelous riffs and melodies stacked together for you to keep your eyes on the prize. It also has one of the greatest sing-along choruses I've ever heard. Shagrath and Mari reprise their roles one more time as Mephisto and Helena, respectively. Then when it's all over, we hear Mari's last whispering calls for Ariel. Then the interlude "Midnight - Twelve Tolls for a New Day" reveals that the whole story is a playset as part of a New Year's festival. Then we have one more song, "Serenade" which has a fired-up chorus storming through flowing melodies. And there's no denying that you would want to replay this album again.
Kamelot have created a well-thought melodic power metal album that truly unfolds their talents and concepts to a broader audience. I got nothing else to say about The Black Halo, other than it really speaking for itself. Cheers to one of the best power metal experts, Kamelot. Nothing in this album will ever die!
Favorites: "March of Mephisto", "The Haunting (Somewhere in Time)", "Abandoned", "This Pain", "The Black Halo", "Memento Mori", "Serenade"