Review by Shadowdoom9 (Andi) for DragonForce - Reaching Into Infinity (2017)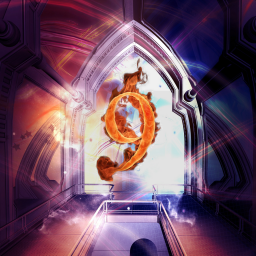 Shadowdoom9 (Andi)
/
June 25, 2019
/
0
Having been around for over two decades, DragonForce had achieved unique veteran status, but they've already achieved that status with this album Reaching Into Infinity! But first, let's recap the beginning (again)... Despite having their overly unique style belong to the golden European power metal scene, their ultra-melodic speed metal style, that Helloween once had dominating Continental Europe in the mid-80s, is more exaggerated in the aggression. Not to mention the legendary guitarists Sam Totman and Herman Li's background in black metal New Zealanders Demoniac. However, they made their commercial breakthrough at the same time as other metalcore bands that were also formed in the year I was born (1999), such as Trivium (the band that switched me out of my initial epic metal taste into the modern heavier metalcore) and Killswitch Engage (not something I truly love), that were on top. Despite the double-edged sword, from the being lone mainstream ranger of power metal, their popularity from both their mainstream and underground worlds are high and steadfast, though some haters bringing up false stereotypes about the band might disagree.
Leading up to this album, the band has gone through many lineup changes (at least one per one or two studio albums) and lots of the trends mentioned above, stylistically evolving with self-reflection, and have gotten to the point where they're recognizably the same but different from the entire ZP Theart era. They still have their extreme power metal persona, but here it was time to emphasize the "extreme" in the term while keeping the technical exaggeration in front. Bassist Frédéric Leclercq has taken over most of the writing, and has added influences from bands like Heavenly, the power metal band he was in as guitarist and his recent extreme side-project Sinsaenum. You'll be hearing a lot of his influences from thrash, progressive, death, black, and classic heavy metal, more than any of their other albums with the overall structure being more concise. Leclercq has been writing music with the band since his first album with them Ultra Beatdown, and now it shines all the way, rivaling Sam Totman's writing by 80%.
The spacey title prelude is both the band's first intro and title track since the ones in Valley of the Damned, presenting beautiful atmospheric keyboards and military drums as the Iron Maiden-inspired guitar builds up. Then "Ashes of the Dawn" crashes in with an iconic symphonic homage to Helloween. The signature guitar shredding has its flag to mark while the driving concise melody has quite an epic vibe from the early 2000s eras of Gamma Ray and Freedom Call. Leclercq sure knows how to write an anthem that channels both the rest of his era his past in Heavenly. Though the black/death influences aren't around until much later. In the meantime, enjoy the insane shredding of Inhuman Rampage throwback "Judgement Day" that also includes Sam Totman's songwriting credit shared with keyboardist Vadim Pruzhanov (who would leave the band after this album, leaving the permanent keyboardist position empty to this day). That song's ending is EPIC! More of Leclercq's brilliant songwriting continues in "Astral Empire", very closely reaching the hyperspeed of the previous album's "The Game". Next song "Curse Of Darkness" follows the formula again with a bit of progressive direction in the haunting organ keyboards while having DragonForce's usual triumphant power.
"Silence" is a somber ballad that marks a notable change in songwriting. Leclercq wrote that one about a friend who died by suicide. That song resembles a Dream Theater ballad with a neo-classical solo. Then its back to happiness with a melodic speeding flashback from Sonic Firestorm, "Midnight Madness". The blazing speedy thrasher "WAR!" starts with a wandering dissonant atmospheric intro before the heaviness hits. The verses and chorus are filled with Marc Hudson sounding rougher in the vocals.
Totman writes together with Leclercq once again in "Land of Shattered Dreams" which is another shredding extravaganza hinting at their earlier era. With all those memories from their earlier albums, there's gonna be something new, something unique, something big...the 11-minute gigantic epic "The Edge of the World", beating Sonic Firestorm's "Soldiers of the Wasteland" by over a minute as the longest song DragonForce has done! All of Leclercq's influences from both his classic and extreme eras are compiled into this progressive piece of epic glory. Throughout the song, the pace marches similarly to mid-tempo heavy metal classics like "Heaven and Hell" and "Holy Diver", while offering a killer death/black metal section in the middle. The "epilogue" track "Our Final Stand" brings moderately fast old-school punches close to Manowar territory.
The special edition comes with 3 bonus tracks, and while I especially love the epic symphonic Rhapsody of Fire-inspired "Hatred and Revenge", along with "Gloria" which is a cover of a semi-Japanese song only available in the Japanese edition, their great remake of Death's "Evil Dead" seems out of place. Well of course I enjoy that power metal attempt of covering an old-school death metal song with the shredding speed faster than that of sound, and the vocals keeping most of the brutality of the original, but it just doesn't fit between those other two bonus tracks. They should've put in that cover right after "The Edge of the World" as a regular track.
All in all, Reaching Into Infinity is an impressive evolution the DragonForce's active career, sounding much different than in the last decade back when naysayers kept dissing them. Any speed/melody-loving adventurers will not regret this rewarding journey, as the haunting villains of Leclercq's past battle these British power metal heroes!
Favorites: "Ashes of the Dawn", "Judgement Day", "Astral Empire", "Curse of Darkness", "WAR!", "The Edge of the World", "Our Final Stand", "Hatred and Revenge" (bonus track)