Review by Daniel for Jaguar - Power Games (1983)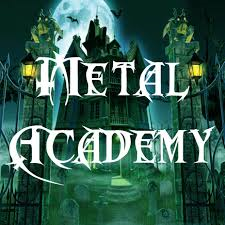 Daniel
/
May 19, 2019
/
0
With the NWOBHM starting to wind down a little with several important bands now starting to explore more accessible sounds in the hope of commercial success, it's not surprising that we were also starting to see several young bands responding by heading in the complete opposite direction & keeping things raw & aggressive with a stronger emphasis on speed than ever before. Bristol-based four-piece Jaguar were one such band with their debut studio album "Power Games" being released in March 1983; a full four years after the band formed back in 1979.
The production on "Power Games" is particularly raw (even for a NWOBHM debut) but not in a bad way with the guitar sound being heavily distorted & very much in-you-face. It really suits Jaguar's sound in my opinion. In fact, so many of these speed metal influenced bands of the time tended to end up with noisy productions that comfortably made up for their lack of clarity with unbridled enthusiasm & energy. Jaguar are not the type of band you listen to if you're looking for flashy virtuosity or progressive extravagance anyway though. They're a no-frills heavy metal band that doesn't muck around with unnecessary nuances. Even the guitar solos are kept quite minimal & simple with a stronger emphasis placed on song-writing & bludgeoning the listener than showcasing anything too showy. Bass player Jeff Cox is probably the highlight instrumentally & I quite enjoy his style. He adds something fresh to these songs & isn't afraid to contribute some melody here & there. Vocalist Paul Merrell has a really great voice too. He sounds a lot like Foreigner's Lou Gramm & that can't be a bad thing as I've always admired Lou's voice.
Musically, Jaguar have listed the likes of Black Sabbath, Budgie, Judas Priest, UFO & Iron Maiden as their primary influences although I'd suggest that it would be more accurate to say that their sound sits somewhere between Iron Maiden's self-titled debut & the high velocity electricity of Raven with a strong punk & hardcore element thrown in for good measure. It's pretty hard to deny the impact that the likes of the Ramones & the Sex Pistols had on the band on the evidence here. I mean a song like "Prisoner" is pure hardcore punk in my opinion while the rest of Jaguar's material alternates between traditional NWOBHM fair & the exciting new sounds of legitimate speed metal, although I'd probably suggest that they sit more comfortably under the heavy metal banner overall. To be fair though, the faster songs are some of the fastest the metal world had heard to the time.
The song-writing is very consistent with only the one blemish. I'm actually surprised that Jaguar didn't make more of an impact on the scene of the time because this is a more than decent heavy metal album. Perhaps Jaguar just arrived a little too late in the game.