Review by Shadowdoom9 (Andi) for Gojira - L'enfant sauvage (2012)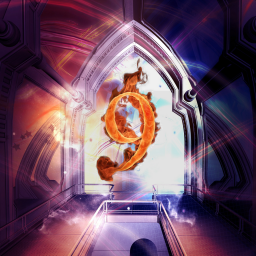 Shadowdoom9 (Andi)
/
September 18, 2023
/
0
Gojira is strongly iconic for their unique metal style. They can let out their ecological thoughts through deathly progressive metal. Their excellent music that most metalheads love have helped build the stairway between the underground and the mainstream surface. That's something that can lead to close to universal fame!
After blowing away people's minds with From Mars to Sirius, fans had to wait until 2008 for the album The Way of All Flesh to arrive. Since then, there have been 4 or 5-year gaps between albums, with the first album to end that gap being this album, L'Enfant Sauvage (The Wild Child). It's definitely worth revisiting in the present, because then I can bring this 2012 album back to discussion and see if it still appeals to me as it did before my break from this band's material starts a couple years ago.
Screeching in is the explosive "Explosia", having a bit of the heavier groove/tech-death guitar, mixed with the progressive the band is known for. Interesting leads and rhythms plague the title track, which still reigns as one of my favorite Gojira songs, due to a music video I was watching on TV long ago. Then we have the first of a couple formulaic tracks, "The Axe". That one should get the axe for its poor attempt at executing a more melodic groove-oriented The Faceless kind of sound. More effective singing and roaring come around in "Liquid Fire".
The interlude "The Wild Healer" is a mellow break from the action. "Planned Obsolescence" has more complex aggression, but the ambient outro is just way too long to like. "Mouth of Kala" seems lacking of original ideas, but I still like it a little. Excellent variation in "The Gift of Guilt" makes the song's 6-minute length well-filled.
"Pain is a Master" is another song that could've used a bit of improvement. "Born in Winter" is an epic underrated track from this band. They can journey through soft spoken verses before launching into the usual dramatic heaviness, all in just 4 minutes! Closing track "The Fall" sounds kinda diminished in the vocals by frontman Joe Duplantier, which is too bad because he's the elemental force powering up the band.
As with my Mastodon revisit, a few songs in this Gojira album don't strike my metal heart as they did years ago, but that doesn't decrease the album's greatness. L'Enfant Sauvage has much to offer in its songs. The hammering madness just isn't the same as it should've been back in those days....
Favorites: "Explosia", "L'Enfant Sauvage", "Liquid Fire", "The Gift of Guilt", "Born in Winter"