Review by UnhinderedbyTalent for VoidCeremony - Threads of Unknowing (2023)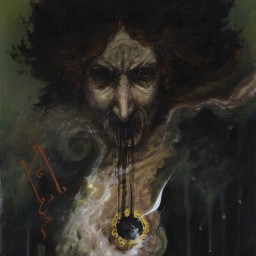 UnhinderedbyTalent
/
September 17, 2023
/
0
Following my immediate purchase on CD of VoidCeremony's debut album in 2020 after just a couple of streams online, I was keeping an eye out for the follow up for what felt like an eternity. With its bass-heavy presence the debut took the prog element of prog-death and put it on a plinth all of its own before surrounding it with some great OSDM vibes to ground proceedings nicely. Some three years later and Threads of Unknowing picks up essentially where Entropic Reflections Continuum: Dimensional Unravel left off. Damon Good's bass still commands a lot of attention (and rightly so) and that OSDM vibe is still present also, thankfully.
The main immediate difference to note this time is that production job that makes the drums sound like they are incredibly brittle. Despite the obvious hard work of Charles Koryn, his efforts are stifled somewhat by knob-twiddler, Gabriele Gramaglia. The leads shine well enough though. Soaring and uplifting, they do a quality job of expanded the soundscape of Threads... without giving us any pretentious traits to get annoyed over. These cleaner, more progressive elements are the strongest part of the album for me and I agree that VoidCermony do work better as a progressive outfit as opposed to a technical/prog-death band. I do not have a problem with the vocals actually. I can see where the aversion comes from but I find them perfectly acceptable.
Whilst I am not as instantly blown away by their sophomore album, I still find Threads of Unknowing to be a solid record and one that does grow with each listen. Yes, it is bottom-heavy, with the second half of the record easily outstripping the first half, but this is still a mighty fine album, delivered by some very professional sounding individuals. Drums aside, I have no real issue here.