Review by Daniel for VoidCeremony - Threads of Unknowing (2023)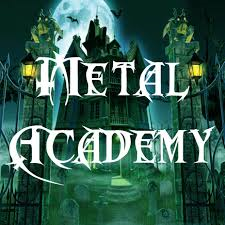 Daniel
/
September 03, 2023
/
0
I've been aware of Californian death metallers VoidCeremony for five or six years now & have given all of their proper releases a casual listen at various stages so the nomination of their brand new sophomore album for feature release status was warmly received, especially given that I already had "Threads of Unknowing" on my list of records to check out over the next month or so. In saying that though, they've never quite been able to seal the deal for me with all three of the releases I've heard showing promise but failing to deliver that knockout punch. Initial reports seem to indicate that this may be the one that sees them finally dropping those shackles & making room for themselves amongst the more essential artists in the tech death movement though so my hopes were high going into my first listen.
Those hopes begun to falter fairly quickly though it has to be said. The production job on "Threads of Unknowing" sounds like they've taken an each-way bet as there's enough clarity for you to easily make out all of the individual components however it's far dirtier than I would like for such a technically-inclined release. It seems like they've intentionally kept a layer of filth over the recording in order to maintain that elusive death metal street credibility that can either make or break a modern extreme metal band but the result is simply not what's going to best support an artist like VoidCeremony whose appeal is in no small part based on their expansiveness & creativity. They would have been far better served by a glistening progressive metal production job that better highlighted the deviations from the standard death metal model but, as it stands, some of these sections take a bit of digging before they become apparent.
The lineup for "Threads of Unknowing" is the same as for last year's "At The Periphery of Human Realms" demo with the credentials of band leader Garrett Johnson's trio of supporting musicians being almost too significant to fit on the one page. Guitarist Philippe Tougas has an enormous pedigree in extreme metal with his resume including time with the likes of Atramentus, Chthe'ilist, Cosmic Atrophy, First Fragment, Funebrarum, Worm, Equipoise, Eternity's End, Serocs, Vengeful & Zealotry. The dual axe attack is joined by Australian metal royalty in bassist Damon Good of Cauldron Black Ram, Martire, Mournful Congregation & StarGazer fame while drummer Charles Koryn has amassed an equally impressive music career with bands like Ascended Dead, Chthonic Deity, Decrepisy, Funebrarum & Ghoulgotha. That's a fuck-tonne of recording experience right there so it's a little bit of a shame that the production issues I mentioned have dulled the brightness of some pretty wonderful performances.
Before going into "Thread of Unknowing", I'd been led to believe that it was Void Ceremony's most progressive release to date but the first four tracks only show glimpses of that with the majority of that material staying in the tech death space for the most part. It's only really the last two tracks that see the band flexing their creative muscles a little further which is a bit of a shame as these moments seem to elevate things to another level, particularly the more expansive, jazz-inspired solos & Good's angular bass lines which are the clear highlights of the album. The hints at an early 90's progressive death metal influence (Atheist, Cynic, Death, etc.) are most welcome & I'm hopeful that we'll see those expanded upon in the future. Unfortunately, the production tends to take the edge off a bit as it doesn't seem to want to let VoidCeremony free itself of its association with Immolation/Morbid Angel style death metal. The generic death growls don't help there either to be fair which is a real shame as it feels like the band were being held back a bit.
Look, "Threads of Unknowing" is far from a disappointment. On the contrary, it's a very consistent tech death outing from a group of quality performers. I think I'm perhaps just being a little harsh on it given the clear potential for greater things. It wouldn't surprise me if the next VoidCeremnoy record sees them dropping death metal altogether & presenting the world with something significantly more adventurous & I for one hope that's the case but for the time being we'll have to be satisfied with what we have here i.e. a pretty decent example of the technical/progressive death metal sound that should appeal to fans of StarGazer, Ænigmatum & Lunar Chamber.