Review by Daniel for Amorphis - Tales From the Thousand Lakes (1994)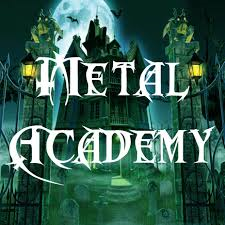 Daniel
/
January 26, 2019
/
0
It's been many years since I've revisited the highly regarded 1994 sophomore album from Finland's Amorphis. "Tales From The Thousand Lakes" was a very big record in my household back in the day but I recall it being a much more important release for my younger brother Ben than it was for myself. I certainly rmember finding it to be a very creative & inventive effort (particularly melodically) however I don't think I was the target audience Amorphis had in mind when they wrote it, despite my being quite fond of their earlier work which was closer to your classic death metal model. If I had to guess at what score I'd end up awarding it though I would have been pretty confident of it being a 4/5 so I went into this re-evaluation exercise with the expectation of a rewarding outcome.
"Tales From The Thousand Lakes" kicks off with a beautifully executed darkwave piece by the name of "Thousand Lakes" which I really enjoy & it sets the scene nicely for what's to come. The more melodic end of death metal has been something that I've had a rocky relationship with over the years though & it took me a few tracks to find my feet once the metal material kicked off to tell you the truth. I had no trouble recalling just about every note of the album once I got my teeth into it as the hooks entrenched themselves in me from a relatively young age but I think I'd forgotten that I didn't buy into Amorphis as much as the metalheads around me did, at least not at that point in their evolution. Thankfully things start to really get cracking as we approach the middle of the record with the one-two punch of "First Doom" & album highlight "Black Winter Day" which saw my attention being fully engaged for the first time but despite the fact that there's only one track of the ten on the tracklisting that I don't get much out of (ironically one of the more popular tracks in the folky "The Castaway") I'd be lying if I said that I ever find myself kneeling at the altar of Amorphis' here.
So why is that? I certainly admire the record from a creative point of view as it sounded so unlike anything else that was around at the time & seems to succeed in most of its more expansive musical endeavours. I think it's that some of those endeavours take Amorphis into more accessible territories that have me hesitating to jump on the train as it's moving slowly out from the station though. You see, while "Tales From The Thousand Lakes" is generally tagged as melodic death metal, there are a lot more elements at play here. The doom/death metal sound of Paradise Lost is the most obvious point of reference & I really enjoy the more crushing doom sections. There are a few crunchy Swedish death metal moments too which can't be a bad thing but there are also some less imposing influences on display. I really enjoy the clean vocals & think they add greatly to the infectiousness of Amorphis' sound here. The prog rock influences are generally refreshing too but are a little hit & miss in their execution, particularly in the use of keyboards which can bounce from being a masterstroke to being a touch underwhelming in fairly quick time. Perhaps unsurprisingly though, the incorporation of folk melodies in several of the songs is something that I find a little difficult to stomach as folk metal has never been my bag. Tomi Koivusaari's death growls aren't particularly interesting either. In fact, I'm tempted to suggest that they sound pretty generic which perhaps goes a fair way to explaining why I enjoy the clean vocals so much.
Amorphis would go on to move away from death metal entirely over the next couple of records by focusing their attention on a more progressive sound. Their 1996 third album "Elegy" would be somewhat of a transition album in that regard but I've always remembered it as being a step up from "Tales From The Thousand Lakes" from a creative point of view. Perhaps that's simply a case of misguided nostalgia & I might make a point of revisiting that album some time soon so as to see how it compares but there can be no doubt that its predecessor was a resounding success in its own right. It's perhaps a touch too melodic for my taste but "Tales From The Thousand Lakes" certainly compares very well with other prominent melodeath releases & would still make my all-time top ten for the subgenre overall at this point.