Review by Daniel for Dokken - Under Lock and Key (1985)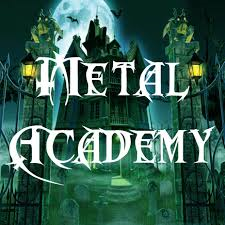 Daniel
/
April 17, 2019
/
0
Los Angeles hard rockers Dokken made quite an impact on me back in the late 80's/early 90's, mainly due to my obsession with guitar virtuoso George Lynch who represents one of my biggest inspirations as a musician. I first discovered Dokken through their 1987 "Back For The Attack" album which I ripped from a school mate's older brother & it would lead me to investigate George's 1990 "Wicked Sensation" debut album from the Lynch Mob project he'd begin after leaving the band in 1989. Lynch's tone & style were pretty much identical to my own preferences in shredding lead guitar so the fact that both bands were a bit more commercially accessible than I'd usually go for became much less of an issue. However, my commitment to more extreme forms of music would see my interest drifting away from bands like Dokken & I'd only find myself returning to them during my research for the Metal Academy podcast in the mid-2010's. It was there that I first heard their 1981 debut album "Breaking The Chains" & 1984 sophomore effort "Tooth & Nail" but I'd only just started digging my teeth into 1985's "Under Lock & Key" when we'd decide to end of 3.5 year run of shows so I never got the chance to properly develop a firm position on its qualities. This week I decided it was time to rectify that.
Dokken's sound has always bled across a few related subgenres. "Breaking The Chains" was an immature blend of glam metal & heavy metal that I struggled with while "Tooth & Nail" saw them concentrating on the heavier side of their sound which would appeal to me a lot more. With "Under Lock & Key" we see Dokken finally breaking out into the US mainstream radio circuit in a big way with a sound that's dominated by the poppy choruses & straight forward beats of the LA Sunset Strip. Around 80% of the tracklisting falls into glam metal territory with Lynch's spectacular metal guitar work being combined with a commercial hard rock rhythm section & simple melodic vocal hooks that take away most of the band's edge. That can be a problem for me at times & around half of the tracklisting is a bit of a struggle for this particular extreme metal devotee. The other half includes some high quality hooks though with the couple of genuine heavy metal tracks being amongst the strongest on the album (see wonderful album highlight "Lightnin' Strikes Again" & respectable closer "Til The Livin' End").
Don Dokken may be the band leader but his vocals do tend to be one of the components that leads Dokken astray at times as he can sound pretty bubblegum on occasion, along with the use of cowbell & some easy-listening backing vocals. Ironically the album's two most iconic songs "In My Dreams" & "Unchain The Night" fall into this category & do very little for me while the ballad "Slippin' Away" is simply awful. Thankfully the band manage to come up with some of the more respectable glam metal tunes you'll find to offset those misfires a bit (see "The Hunter", "It's Not Love" & particularly the very solid "Will The Sun Rise") but you probably need to be able to accept a more radio-friendly brand of hard rock & heavy metal (think WASP, Scorpions, Motley Crue, etc.) if you're any chance of falling in love with Dokken's third album. "Under Lock & & Key" may be Dokken's most highly regarded release these days but it's certainly not my personal favourite. "Tooth & Nail" is a much more palatable & enjoyable listen for me personally & it's got me wondering what I'll think of "Back For The Attack" these days. I think I'll pull it out over the coming month & see.