Review by Saxy S for Fellowship - The Saberlight Chronicles (2022)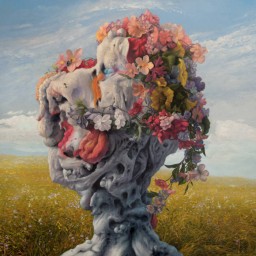 Saxy S
/
July 29, 2022
/
0
There are times when I'm listening to heavy metal music (and as I have become older, those times have grown a lot closer) when I just need a break. All of the aggression and ruthlessness can become overwhelming and sometimes I wonder "are you guys actually having fun making music?" Well allow me to introduce to you to Fellowship, the newest power metal outlet making some of the cheeriest metal music of the 2020s.
My first impression of The Saberlight Chronicles was reserved as my first comparison point was Majestica and their 2020 Christmas album. And while I did enjoy Majestica a few years ago, something about this does not click the same way. Perhaps it was the promise of being uplifting, but then falling into a very comfortable, Rhapsody (of Fire) formula of songwriting, but perhaps without the indulgent guitar solo dominance. I find it to be adequate, but far from impressive, especially considering Blind Guardian and Avantasia have been able to push the power metal genre forward beyond over-the-top expansiveness.
At least the instrumentals are well performed. Unlike a record such as Pain Remains by Lorna Shore, the symphonic elements are clearly meant as supplements to the choruses. These backgrounds are well produced and compliment the leads well, instead of resorting to the Fleshgod Apocalypse approach of "MORE LOUD NOISES!" As for the compositions, songs like "The Saint Beyond the River", "Silhouette" and "Until the Fires Die" are likely to be complimentary mainstays in my metal playlists. The rest of it just flies over my head as sounding the same. The final two tracks "Still Enough" and "Avalon" are so basic and forgettable even after extending their runtime well beyond what was reasonable.
Perhaps Fellowship's brand of power metal is still in its baby steps and The Saberlight Chronicles is the band just getting their feet wet. Maybe the next album will sound completely different and Fellowship will set themselves apart from even the best that power metal has to offer at the moment. But for now, I thought The Saberlight Chronicles was satisfactory. There are touches of something greater, but too quickly resorts back to tired-and-true power metal formulas of Rhapsody and Nightwish.
Best Songs: Until the Fires Die, Glory Days, Scars and Shrapnel Wounds, The Saint Beyond the River