Review by UnhinderedbyTalent for Darkthrone - Old Star (2019)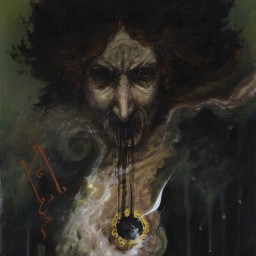 UnhinderedbyTalent
/
January 21, 2023
/
1
When it comes to Darkthrone I have a bit of catching up to do. I have all the usual albums in my collection from the heyday of the second wave but I would not class myself as a mega fan or indeed rate the band as much as some of my peers appear to. To be honest, after Panzerfaust I lost interest. Barring a brief revival of my attention with Ravishing Grimness I just simply haven't bothered with any Darkthrone album since. I have sat from afar watching Fenriz go off on his many tangents, releasing albums and EPs in various side projects under a plethora of sub-genres that never seem to get beyond a couple of releases before dying off, never to be heard of again. It was always his standpoint with Darkthrone back in the day that the band would not be doing any experimenting with their sound and so it makes sense that he would need outlets for his various interests in music.
Recently, I have seen various internet acquaintances frequenting the forums I am involved with comment or discussion around more recent Darkthrone output and this past week I was tempted to sample some more current releases from the band. There is likely to be more reviews in the coming days and weeks so I will try not to give too much away in my first album review, but what has struck me after listening to a variety of releases from 2007 onwards is how that old viewpoint of Fenriz around keeping Darkthrone as a simple black metal band is now long gone. Whilst I will not profess to having listened to all of his side projects and experiments to know their exact pigeon hole in the world of metal and beyond, I can say with confidence that the breaking down of the walls I refer to above is much to the benefit of Darkthrone's sound. With the freedom to let their various influences expand across their records I would go as far as to say that they are in fact a better band for it.
Anyway, to focus on Old Star for the last part of this review. It is clear that their 2019 release is riddled with heavy metal. All the great sounds that I heard that got me into this fantastic genre of music over 30 years ago is encapsulated in this 38 minute, 6 track album. I would argue that barring the familiar grim vocals, there is no black metal content on here and that I find Old Star shines (see what I did there?) with more of a nod to doom and heavy metal than it does to black metal. Infectious tracks like The Hardship of the Scots and Alp Man do not need necro posturing. There is enough Manilla Road style riffing in here (a feature that grows on subsequent releases) to banish any reference to pretty much anything that Darkthrone put out in the 90s. Here be bashing drums and open riffs with melodies that chime in your head as they are introduced into tracks. What really is important though is how entertaining it all is. This is no-fucks to give metal made by artists who are thriving in their influences and revelling in the legacy of a whole music genre.
Hitting Sabbath, Bathory, Celtic Frost and countless other reference points, Old Star is a triumph for a band who's prime is still very much here and now.