Review by Daniel for Judas Priest - Sad Wings of Destiny (1976)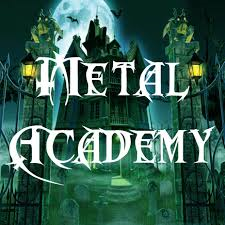 Daniel
/
December 14, 2018
/
0
I quite enjoyed Judas Priest's debut album "Rocka Rolla". The production & performances really captured the electricity of the band's live performance & the song-writing possessed an honesty & innocence that I found quite endearing. Priest may not have acquired some of their trademark elements at that stage but they could certainly put together a decent hard rock record. It was already quite apparent that this was a class act & I still feel that "Rocka Rolla" is a largely underrated release. Its qualities are often overlooked due to the magnitude of the classic albums that followed it. Priest's second release "Sad Wings Of Destiny" has always been seen as the point where the great band really hit their straps for the first time though so my early teenage self had some fairly high expectations when going into my initial listen. I was already a fan of later albums like "Killing Machine" & "Turbo" but this was the first of their early 70's albums that I'd had the pleasure of experiencing.
The production is again very good. I don't think this one has quite the live feel that "Rocka Rolla" did but you can hear that a bit more work has been done with it. Unlike the debut "Sad Wings Of Destiny" features a lot more riffs that I associate with heavy metal rather than 70's hard rock bands like Deep Purple & Led Zeppelin. Black Sabbath is obviously still a big influence & the album is a bit heavier than the more laidback feel of "Rocka Rolla". Vocalist Rob Halford is really coming into his own here with the inclusion of a lot more of his trademark high-pitched screams. There really aren't too many that can touch Halford in this area even at that early stage. The dual guitar attack is also better utilized than it was previously & the musicianship & performances are strong throughout.
"Sad Wings Of Destiny" gets off to huge start with opening track "Victim Of Changes" marking a new high point for the band. It's my favourite track on the album & one of their best overall in my opinion. I often notice that a couple of the main riffs in Metallica's "Seek & Destroy" seem to be variations on some of the great metal riffs in "Victim Of Changes". It's not surprising as its simple chuggy riffs have a classic metal feel to them that really seems to get your average metal fan going. In fact the more metal oriented tracks seem to be the ones that appeal to me the most out of the remainder of the album too. "The Ripper", "Deceiver" & "Genocide" are all high quality early metal tracks that possess that anthemic quality that has became such a big part of the classic Judas Priest sound over the years. There are a couple of ballads included too but they don't make the same sort of impact in my opinion. "Dreamer Deceiver" gets off to a sluggish start before it's saved by some excellent guitar solos & some great Halford vocals in the closing stages while "Epitaph" stands out like a sore thumb & is the only real failure. It has none of the classic qualities of Priest's more epic metal material & is clearly the weakest track on the album.
I've always found "Sad Wings Of Destiny" to be a very enjoyable listen but I'm not sure that I find it to be the classic release that the rest of the world seems to. Perhaps that's because I struggle to connect with it to the same extent as older fans might due to the fact that I was just one year old when it was released but I don't think that's it. I don't seem to have any problem connecting with the first six Black Sabbath albums by comparison. I just think that "Sad Wings Of Destiny" sounds a little more of its time & has less of the timeless qualities of those early Sabbath records. It's also not quite as heavy but it's still a very good release in its own right. I think it's certainly a better album than "Rocka Rolla" but not by anywhere near as much as it's commonly believed to be. Perhaps I'm just a child of the 80's.