Review by Daniel for Rage - Reign of Fear (1986)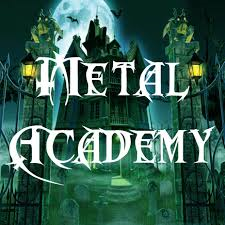 Daniel
/
April 19, 2019
/
0
It's hard to believe that German stalwarts Rage have released 25 full-length albums in their recording career to date & that many of them have been quite popular yet a diehard metalhead like myself who likes to pride himself on his overarching knowledge of the scene has still yet to experience even a single one of these albums in full after something like 38 years of obsessive metal indulgence but that appears to be the situation here. I was certainly aware of what Rage sound like as I was exposed to bits & pieces of albums like 1990's "Reflections Of A Shadow" on underground metal radio programs back in my formative years but I have to admit that they never quite seemed like something that'd interest me & it would seem that my suspicions may have been on the money based on the evidence at hand after visitng their 1986 debut album "Reign of Fear" over the last couple of days.
"Reign Of Fear" sees Rage beginning life as a more than decent metal band with a couple of different strings to their bow. In one corner you have the clear influence of the thrash metal which was obviously achieving world domination at the time, most of which would present itself in the form of a simpler meat-&-potatoes brand of speed metal with the crudely performed vocals of front man Peter "Peavy" Wagner giving Rage a distinctly German sound. Then you have the Judas Priest worshipping heavy metal that was so pivotal in molding the local scene through bands like Grave Digger, Running Wild & Avenger. The tracklisting tends to hop between the two styles with consistent regularity but I wouldn't say that it causes the experience to come across as random or unfocused. It seems kinda natural for Rage to be honest & the band performs their jobs admirably for the most part, proving themselves to have a decent understanding of the tools required to make an enjoyable metal record. Unfortunately no one told poor Peavy though as his performance behind the microphone leaves much to be desired. Staying in key was a big problem for Wagner at the time & he ends up making a real meal of things but is probably not helped by some dodgy song-writing at times too.
In fairness "Reign of Fear" starts off really well with the first couple of tracks leaving me feeling very positive about its prospects. I found the second song "Deceiver" to be particularly appealing & regard it as the album highlight but things descend very quickly after that & I'm not sure that any of the remaining seven tracks offer much of interest with the awful "Chaste Flesh" being a clear low point for the album. I'm not sure if it's just a taste thing but I definitely enjoyed the slower & more traditional heavy metal tracks a lot less than most of the thrashier material. Speed metal anthem "Hand of Glory" even hints at the early German power metal sound which isn't really my bag either it has to be said but look… I don't think it's a genre thing. It's definitely a quality issue as the speed metal material enjoys a stronger allocation of the run time & I'm always open to well written, executed & produced heavy metal. This stuff just sounds a bit second-rate, kinda like the first couple of Running Wild albums.
1986 was a huge year for the thrashier end of metal & Rage had a big opportunity to capitalize on that buzz if they could get it right, especially given the timing of this release. Sadly, I feel that they missed the bus a bit & that's perhaps why I've not ended up giving them a crack before now.
For fans of early Running Wild/Helloween & 80's Blind Guardian.