Review by MartinDavey87 for Dream Theater - Six Degrees of Inner Turbulence (2002)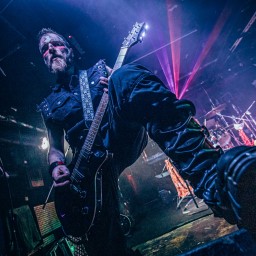 MartinDavey87
/
January 01, 2019
/
0
And so after the success of Dream Theater's magnum opus concept album 'Metropolis Pt. 2: Scenes from a Memory' comes the dreaded follow-up album, in which endless possibilities usually lead to outcomes that divide fans. In this case, whilst the band had always tread a thin line that equally balanced both the metal and the progressive elements of their music, from this album onwards they would begin to shift more towards the heavier side of things, with harsher vocals and heavier guitar riffs.
Consisting of just six songs which are spread out over two discs (the title track taking up the entire second disc, at 42 minutes), 'Six Degrees of Inner Turbulence' sees the band tackling some serious issues, ranging from alcoholism and addiction, religion, scientific advances, moral dilemmas and mental illness. Every song full of incredible musicianship and intricate structures that flow smoothly without compromising quality.
The title track, a 42-minute piece split up into eight individual tracks, is the true centerpiece of the album. With a vast range of heavy and soft parts, huge orchestral arrangements and virtuoso musicianship, this is a true gem in the Dream Theater discography. And as evidenced in tracks like 'The Glass Prison' (one of my all-time favourites!) and 'The Great Debate', the interplay between all the members, in particular guitarist John Petrucci and keyboardist Jordan Rudess, is unmatched by any other band.
A truly polarizing album in the groups back-catalog, how much you like the metal aspects of Dream Theater's music will determine if you'll like the direction the band are going in from here, and while 'Six Degrees of Inner Turbulence' may not be as highly regarded as 'Images and Words' or 'Scenes from a Memory', it is still an essential addition to any music collection.