Review by Shadowdoom9 (Andi) for Cult of Luna - The Long Road North (2022)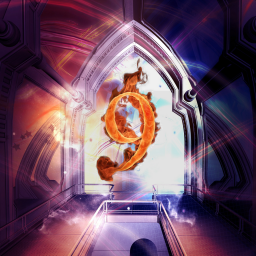 Shadowdoom9 (Andi)
/
February 09, 2022
/
0
Previously, on Cult of Luna's journey, they've released a perfect set of releases in the past few years. After a collaboration album Mariner (with Julie Christmas), they made a double album A Dawn to Fear, and then a single EP half that album's length (The Raging River). Would they continue their perfect streak here?
These Swedish post-sludge metal legends continue their unique 21st century road. Like I said, their previous 3 album's mark their perfect streak, with even The Raging River reaching an inspiring force for a 40-minute EP, after the massive 80-minute A Dawn to Fear. The Long Road North continues that streak and, according to vocalist/guitarist Johannes Persson, is the last part of this new era. Though I'm sure they would be more depending on the album's success, which I think is at a high point of likeliness.
Cult of Luna already knows how to open an album like this with "Cold Burn", a powerful track that moves forward through 10 minutes fast in a fun way. And by fun, I mean filled with dynamic crushing atmosphere, a crucial part of their post-metal to reward listeners! "The Silver Arc" continues the riff-rumble with some delicate subtlety. "Beyond I" is the first of 3 interludes here, with stunning vocals by Mariam Wallentin. Another thing making the album remarkable is, after every two tracks of crushing metal, a soft interlude comes along. Wallentin's haunting vocal melodies work well over keyboard textures.
The highlight "An Offering to the Wild" carries the strong atmosphere back into the sludgy heaviness, with additional instrumentation by Colin Stetson, best known for his film soundtracks including Hereditary. This cinematic composition expands into chaotic cacophony by the end of its 13-minute length. "Into the Night" is where the band evokes unforgiving nature in feared reverence. "Full Moon" extends the nature but this time in the cold desolation of the unknown. Quite an immersive element!
The quality stays strong in the title track, keeping up the album's dynamic journey. "Blood Upon Stone", is the apocalyptic climax as the two guitarists from the band Phoenix join in, Christian Mazzalai and Laurent Brancowitz. Then the listeners can relax for the "Beyond II" outro, again with Stenson, showing that the band's quest is again achieved.
The Long Road North continues the band's triumphant reign. This 70-minute album keeps you in attention, and it's a long road you feel like taking again and again. Cult of Luna continues their path with an album that has hopefully made sure that this is not the end of their road!
Favorites: "Cold Burn", "An Offering to the Wild", "Into the Night", "The Long Road North", "Blood Upon Stone"