Review by shadowdoom9 (Andi) for Rivers of Nihil - The Work (2021)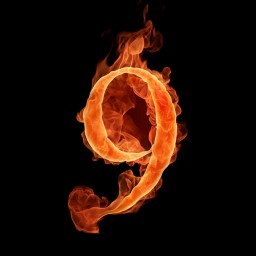 shadowdoom9 (Andi)
/
October 07, 2021
/
0
Rivers of Nihil is back! And I guess I am too, temporarily, after my departure from death metal that occurred earlier this year. Based on what I've heard about this album, far more progressive while staying tech-death, this might just be the listening return to this band I've truly wanted! Well, maybe not completely, but this is still very cool. Fans of their heavier tech-death sound might be p*ssed off, but I guess you can't please everyone...
This band has the rights to be different from all the other prog/tech-death bands like Alarum, Anata, Arsis, Atheist, and other bands that start with A. Here they go the Cynic Focus route and far more progressive metal tools in the box while staying tech-death. Would they keep the tech-death elements or start discarding them? Who knows...
First song "The Tower" you might expect to be an extreme opener, but NO. Instead there's a weird soft tone I f***ing hate. It starts the album with a numb boring waltz that is unlike the progressive metal that's more extreme than Dream Theater. Only the heavier growling part adds promise. What a relief when "Dreaming Black Clockwork" starts! This is the extreme tech-death riff-wrath to enjoy! However, after only over a minute of that, the soft instrumentation returns to unfairly steal the spotlight. But hold on to your seats, because there's still more extreme to the prog to continue, while switching back and forth. A killer highlight! "Wait" is a twist in the prog-death script, close to that radio pop sh*t I'm trying to get over. Here we have melodic singing, straight rhythm, classic soloing, and a sobering vibe. The stylistic journey has been taken slightly too far, while making sure nothing is sacrificed. "Focus" shows a bit of influence from Cynic and that band's similarly titled debut, albeit with slight industrial.
"Clean" can be described as anything but the title, with the vibe and riffing pounding like a jackhammer, especially that monolithic djent-death section around the two-minute mark. The next song, "The Void From Which No Sound Escapes" adds some sweet melody and jazz that only naysayers would hate and not understand. Fortunately, the djent-death drives again for a minute surrounding the two-minute point, yet still doesn't add hope to those haters. Now do you want "More?" More?! MORE?!? There's heavy riffing in the beginning that persists in later sections for a greater prog-djent-tech-deathcore mix than that of Within the Ruins. How better can that genre mix be?
"Tower 2" is a reprise of that boring intro, with slightly more Pink Floyd influence in the acoustic strumming, still not getting any better... "Episode" starts soft, then catchy, then chaotic. Not much else to say there... As if colliding a bunch of genres into one could be done more, "Maybe One Day" is unlike anything Rivers of Nihil has done before, an uplifting ballad that would be more appropriate in a recent Opeth album, but those previous few somewhat poor tracks... "Terrestria IV: Work", holy f***, now this is a closing epic!! It's the longest track by the band at 11 and a half minutes (as much as the title track of Trivium's Shogun) and not only concludes this offering but also keeps up the "Terrestria" song suite from all their albums. Probably more epic than Cult of Luna's "Cygnus"! This is too astonishing for words. Hope you have a rewarded listen!
The Work is indeed a pretty great work of art. Not quite the best of the year, but needs respect and focus for a deserving experience. Excellent writing and nearly perfect arrangement should convince people to go with this album. They were more deathly earlier on, but now look how mature and progressive they've become. Just try it!
Favorites: "Dreaming Black Clockwork", "Focus", "Clean", "More?", "Terrestria IV: Work"