Review by Daniel for Danzig - Danzig II: Lucifuge (1990)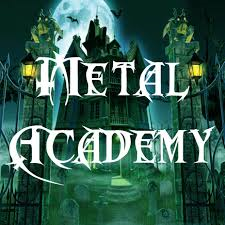 Daniel
/
January 23, 2019
/
0
To be honest this is the first time that I've been tempted to listen to a full Danzig record. I've obviously been aware of their existence since way back in the day as I was hearing "Mother", "Twist Of Cain" & "Long Way Back From Hell" all over metal radio programs but their style didn't really match up with my taste profile at the time so I've ignored them until now. In the interest of completism though, I thought it was about time that I corrected that glaring gap in my metal knowledge.
Now, let's get one thing straight right from the get-go, "Danzig II - Lucifuge" isn't a metal record & I'll be submitting a Hall entry later on today to indicate this. It's far more accurate to describe this a hard rock release. There are certainly metal influences being drawn upon in a few songs (see the early Judas Priest influence in songs like "Snakes Of Christ" & "Tired Of Being Alive" for example) but closer "Pain In The World" is the only track that I consider to be a legitimate metal track. In saying that though, there's definitely a doomy aesthetic to a lot of the material which is why this record is so often linked to our beloved metal genre. My best description of "Danzig II - Lucifuge" is to say that it builds its sound off the hard rock crunch of Bon Scott-period AC/DC & "Wheels Of Steel"-era Saxon, adds a taste of classic Led Zeppelin, layers the atmosphere of Black Sabbath's debut & Judas Priest's "Sad Wings Of Destiny" over the top & then scatters hints of late 60's blues rock & The Doors sporadically across the tracklisting. Glenn Danzig's Elvis Presely meets Jim Morrison vocal style is certainly unique but I'd imagine can be quite polarizing. I don't have any particular issue with his contribution here but find the instrumentation to be much more appealing which is a strong indication that the album would have offered me a little more enjoyment with a more traditional singer. I love Glenn's more subdued Morrison-esque moments (see the start of "Devil's Playground" for example) but struggle to connect with the more obviously Elvis-inspired stuff.
Look, "Danzig II - Lucifuge" is a pretty strong record overall to tell you the truth but I will say that I think the straight up blues & blues rock tracks let it down a touch. I don't really get much out "Killer Wolf (which sounds like AC/DC playing one of their early blues tracks) or the stripped back Stevie Ray Vaughan style of "I'm The One" & greatly prefer the heavier material (big surprise, I know). The warm 70's-focused production does a lot to enhance the authenticity of the music & I really enjoy it. I just don't think a Glenn Danzig fronted band is gonna be able to get me reaching for the higher scores. It's really that simple although it is worth noting that Danzig save their best for last with the ultra-deep traditional doom metal sound of "Pain In The World" thoroughly floating my boat. That monster sounds very much like an early Black Sabbath's take on Led Zeppelin's "Dazed & Confused" which can't be a bad thing now, can it?
For fans of AC/DC, Led Zeppelin & early Black Sabbath.