Review by Daniel for Dog Fashion Disco - Adultery (2006)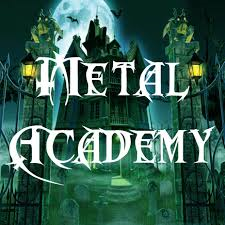 Daniel
/
December 30, 2018
/
0
Maryland-based avant-garde alternative metal outfit Dog Fashion Disco have been around for over 25 years now & I've seen their name floating about quite often in that time, usually in connection with their 2006 sixth album "Adultery" which seems to be regarded as their career highlight by a fair margin. The comparisons with Mike Patton & (in particular) Mr. Bungle have always intrigued me as Ben & I spent many an hilarious evening laughing our asses off to Bungle's 1991 self-titled debut as teenagers in the early 1990's. They certainly weren't traversing an artistic space that I would usually have been interested in but god damn if they weren't as fun as fuck & the same can be said for Dog Fashion Disco if this record is anything to go by.
Now let's deal with the elephant in the room right from the get-go, shall we? Dog Fashion Disco really love Mr. Bungle & aren't afraid to show it. In fact, "Adultery" is pretty much a variation on a theme that Patton & co. had already well & truly defined. However, it also has to be said that that statement isn't something you hear all that often & there aren't all that many alternatives for diehard Bungle fans in all honesty, particularly ones that are written, performed & executed as well as this one is. The film noir template they've based their themes around works beautifully & ensures that the listener is constantly being treated to new scenes & stylistic u-turns while always maintaining a wonderfully fresh energy & an uncanny understanding of a whole plethora of disparate genres.
Front man & band leader Todd Smith sounds a lot like Mike Patton most of the time. In fact, you could say that he's a dead ringer for him but that doesn't take away from the clear talent he has for a charismatic delivery of a whole bunch of different tones & techniques. There are a few jarring transitions here & there but they make perfect sense from a thematic point of view which sees you making excuses for them a lot of the time. I definitely enjoy the heavy alternative style guitar parts a lot & think that Dog Fashion Disco are at their best when they're at their opposite extremes i.e. the chunkier & more up-tempo alternative metal material with the catchy vocal hooks & the much deeper film noir-driven ambience that sees me taking a swift chill pill or two.
The musicianship, song-writing & execution are all top notch & there are plenty of sections that leave me gasping at the sheer ambition on display. The consistency in the song-writing is also outstanding with only the country number "Desert Grave' failing to engage me which is mainly due to my overarching issues with country music in general. The rest of the album ranges from pretty decent to very solid to absolutely mind-blowing with the peak of the album residing in the sexy stripped back lounge feel of "Private Eye" leading into the total banger that is "The Darkest Days" (i.e. the clear high point of the record for me personally). The themes are certainly intended to be in foreground but don't think that it's essential to follow them in order to enjoy the album. Lyrical content has never been something I've focused on terribly much & after giving this record a few spins I still have no idea what the storyline is about but it really doesn't matter all that much in the grand scheme of things because the music is of a high enough quality to easily stand on its own two feet.
Whether you're a diehard member of The Gateway clan, a casual fan of alternative metal or simply a curious passer-by, "Adultery" comes thoroughly recommended from this jaded ol' metalhead. If you ever feel that you need a time-out from the norm & are looking for a temporary escape to a dark & wonderful place filled with mystery & intrigue then Dog Fashion Disco may just have provided you with the perfect outlet.
For fans of Mr. Bungle, Stolen Babies & Polkadot Cadaver.