Review by Daniel for Lucid Planet - Lucid Planet II (2020)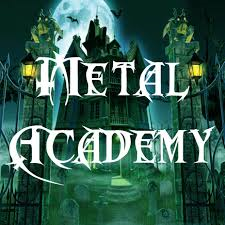 Daniel
/
January 03, 2021
/
1
Music is such an amazing part of the world in that it can play so many different roles & satisfy so many urges depending on your mood & environment. Sometimes you just want something to throw on in the background in order to fill the space & create an atmosphere while at others you want to fully immerse yourself in the ambition & artistry of the composer by sitting in a dark room with headphones on or attending a live performance. There are times when you want to hear something familiar that doesn't challenge you too much while the next day you may want to be opened up to something completely foreign. Well trust me when I say that Melbourne-based progressive metal outfit Lucid Planet's 2020 sophomore effort (simply entitled "Lucid Planet II") offers so much compositional complexity & musical ambition that you'll be doing yourself a disservice by not giving it your full focus.
I'd never heard of Lucid Planet before one of our most highly regarded & valued Metal Academy members Xephyr nominated it for The Infinite feature release status a week or so back which is unusual for a band from my homeland & particularly for one of this quality. There hasn't been a huge amount of buzz in the metal scene around the release of "Lucid Planet II" as far as I'm aware so I had absolutely no idea of what to expect going into it other than the general connections to Tool that seem to be a commonly used reference point. But having now sat through the entire 68 minute duration of the album in full a few times I can honestly say that I've been left dumbfounded as to why this artist is not a household name in the world of progressive music in general. Perhaps I'm just still too stuck in my extreme metal bubble to notice but I don't think that's the case & it's left me a little saddened that a record like this one can slip through the cracks as easily as it could have if it hadn't been brought to my attention by the wonder that is the Metal Academy website (see what I did there? I saw an opening & I took it.) This is a very real reflection of the impatient & unappreciative music market we now have in the age of internet streaming in my opinion although it's hard to deny that the internet has made up for it by drawing me to this release in the end anyway.
While looking at the album cover before pressing play for the first time, I was intrigued as to what image & identity it was trying to portray because it combines a number of disparate elements that shouldn't really work together but somehow do. You've got the eye of "Lateralus"-era Tool, a band name that's very much aligned with an ethno-ambient aesthetic & a highly complex & psychedelic image of a tunnel into a world that's simultaneously both organic & alien. It seemed very strange for a metal release at first but after sitting through the album a couple of times it all seemed to come together beautifully & now I look at the same image in amazement at just how perfectly it has sums up the musical experience the album has in store for you.
You see, although "Lucid Planet II" is generally referred to as a progressive metal record, metal is only a piece of a much larger puzzle. Sure, it forms the basis for Lucid Planet to build their expansive array of ideas around but you certainly don't have to be a metal fan to enjoy this record. In fact, I'd suggest that ANY fan of high quality, cerebral music & art in general should find interest in it, regardless of taste or demographic. It offers a superbly devised concept that's been stunningly executed with the result seeing the listener taken on a journey through numerous fascinating & exotic landscapes without ever feeling unfocused or self-indulgent. It's really fucking impressive that a relatively unknown band from Melbourne have been able to pull this off actually & I've been well impressed to say the least.
As I suggested earlier, the basis of the Lucid Planet sound is built around the rhythmically complex riffage of Tool & you won't struggle to hear their trademark alternative metal crunch at numerous times across the tracklisting. But unlike most Tool copy-cats, it's worth noting that Lucid Planet also have a good understanding of the art of tension & release & this sees them being able to build atmospheres slowly over time before reaching well-timed crescendos of significant weight. But at the same time, almost all of the eight tracks on "Lucid Planet II" incorporate a diverse palate of influences. The sounds of the natural world clearly hold a strong place in the hearts of the band because there's a noticeably organic feel to most of this material with the tribal ambience of artists like Dead Can Dance & Steve Roach popping up time & time again, particularly on "Entrancement" which is made up almost entirely of this sound. The production style is super crisp & bright which may not highlight the heavier aspects of Lucid Planet's sound but it certainly accentuates the psychedelic elements at play & often reminds me of artists from the electronic music scene. Just check out the second half of "Organic Hard Drive" for example where Lucid Planet don't even try to hide their passion for psychedelic psytrance artists like Atmos & Andromeda. But the amazing thing about this is that they've managed to match their influences in terms of quality while also integrating the influence into their sound so beautifully that it not only sounds entirely natural (despite having likely never been attempted before) but becomes a highlight of the piece in general. "Digital Ritual" is another example of this as it wouldn't sound out of place on an album from psybient artists like Carbon Based Lifeforms or Shpongle but also sounds quite natural when presented in the context of a tracklisting that includes melodic prog rock tunes like "Offer" which sounds more like Porcupine Tree than it does Tool but still manages to take a brief dalliance with the sort of dub that Leftfield liked to experiment with on their classic "Leftism" album. It's astounding that Lucid Planet have been able to achieve this really, particularly given that they're a band from my country that I've never even heard of & one that's only on their second album. The ambition & musicianship here is nothing short of astonishing.
The vocal skills of front man Luke Turner probably aren't anything truly special when viewed in isolation if I'm being honest & that could be viewed as a weakness but I think that would be a harsh assessment. Not everyone can possess a truly captivating voice as that requires a level of x-factor that really doesn't have all that much to do with the ability to sing in key. But even though Luke may not reside in the elite tier of prog vocalists, Lucid Planet have managed to accentuate & enhance his contribution through some incredibly precise doubling & harmonizing in the studio & this proves to be somewhat of a master stroke. In fact, when combined with the addition of the gorgeous backup vocals of Jade Alice it becomes very easy to forget those initial feelings of skepticism & by the end of my second listen I was already finding Luke's vocals to be a lot more endearing.
Overall, I simply can't fault "Lucid Planet II". It's a complete musical experience that's unlike anything I've ever heard before. The tracklisting is very consistent & it's only the fact that the couple of the more ambient works (see "Entrancement" & "Digital Ritual") probably don't tick my boxes quite as much as the more substantial & heavier tracks that stops me from awarding full marks but trust me when I say that it was definitely something I considered & I don't say that lightly. Epic pieces like "Anamnesis", "On The Way" & "Zenith" represent perfect examples of heavy progressive music in my opinion & I challenge any member of our The Infinite clan to find a way not to love this album after giving it the repeat listens required in order to fully understand its unique charms.
For fans of Tool, Karnivool & Soen.