Review by Daniel for Jag Panzer - Jag Panzer (1983)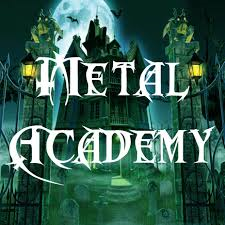 Daniel
/
February 21, 2019
/
0
Colarado's Jag Panzer began life as a four-piece way back in 1981 under the name of Tyrant. Well…. to be 100% accurate they actually spent some time under a number of different monikers before eventually deciding on Jag Panzer (a German term that means "tank destroyer") once it became obvious that the Tyrant moniker was already taken by a prominent Californian band on the Metal Blade label. Interestingly enough though, Jag Panzer decided to name their debut E.P. "Tyrants" in reference to their early days under that moniker & it's a four-song affair with a low-budget production job.
The band certainly doesn't sound as polished as they would on their debut full-length just a year later. In fact I'd go so far as to say that the weak production job has a significant impact on my overall enjoyment of the music here because it doesn't' present the overall heaviness of Jag Panzer's music well at all. "Jag Panzer" really sounds much more like a demo than an official release to my ears.
Vocalist Harry Conklin's voice is definitely the main focal point & even though this is a much rawer & less polished performance than his later works, it's already pretty clear that he's a talented & powerful front man even at this early stage. None of the other band members make a particularly lasting impression on me but the NWOBHM influence is pretty noticeable throughout with Iron Maiden clearly being Jag Panzer's biggest point of inspiration. Particularly the first couple of Bruce Dickinson-fronted albums in "The Number of The Beast" & "Piece Of Mind" & you can certainly pick that up here. The band have often referenced other influences such as Witchfynde, Scorpions & even early Def Leppard but they don't really sound like any of those bands much to be honest. Angel Witch is a much more accurate reference point because their chunkier style of riffage is very much in line with what we hear on the Angel Witch debut. Also, while Jag Panzer are often referred to as power metal, don't expect to hear anything too schmaltzy here as this is very much in the US style rather than the more melodic & cheesy European one. Only closing number "Iron Shadows" hints at the European model & unsurprisingly I find that song to be comfortably the weakest of the four songs included with its cheesy guitar melody reminding me very much of what we would hear from Norwegian blackened folk metal outfit Isengard 12 years later.
This is some pretty heavy stuff at times though. Heavier in fact than most of the NWOBHM material that influenced them & I'd be surprised if Jag Panzer wasn't somewhat of an influence on some of the early thrash metal bands that were about to pop up around the US. I can definitely hear a lot of Exodus, Death Angel & even a little Anthrax in their sound at times. But don't be fooled into thinking that this immediately translates into a rewarding listening experience. The "Tyrants" EP is a pretty uneventful entry into the world of recorded music for Jag Panzer with only the opening track "Battle Zones" managing to overcome the poor production job & keep me genuinely entertained. They'd do a lot of improving over the next year or so before the release of their highly celebrated debut full-length "Ample Destruction" so you may want to give this E.P. a miss & head straight for the big guns.